Besides having ridiculously cute names, Chloe and Stella are adorable. When you have the biggest blues eyes its hard not to shine in front of the camera. Their shoot started off a little challenging, because when we arrived at the San Diego Botanic Garden we were made aware that the park actually closed in less than 30 mins. So as fast as we could we scurried around the garden to get some pictures taken.
Both Chloe and Stella were pretty shy in front of the camera for a while so I knew we needed to continue the shoot elsewhere to really capture their cuteness. As we were driving from one area to another I happened to spot this little field that was covered with tall grass and purple flowers. Since I was following the Hambright's I couldn't just pull over to check it out but made a mental note about it. We ended up at a park near their house which was a cool little community center and began shooting there. The whole time I couldn't get this little field out of my head.
I was a little hesitant suggesting going back to that field because: 1.) It was a random little field I saw for maybe 5 seconds as I drove by 2.) It was a little bit of a drive to get back to it 3.) We had already been shooting with the girls for a while and I didn't want to overdue it for them or their parents. But everything inside of me kept saying just convince them to go back… it will be worth it. And let me tell you, it was! Not only was the location awesome, but the girls really loved playing in the field. They were full of smiles standing in the flowers that stood taller than them.
What I learned from this shoot: Always go with your gut instinct and convince the client it will be way worth it.
Kelly and Currie, thanks so much being troopers and trusting me to venture back to the little field on the side of the road. I really hope you enjoy this little sneak peek of what's to come on your disc.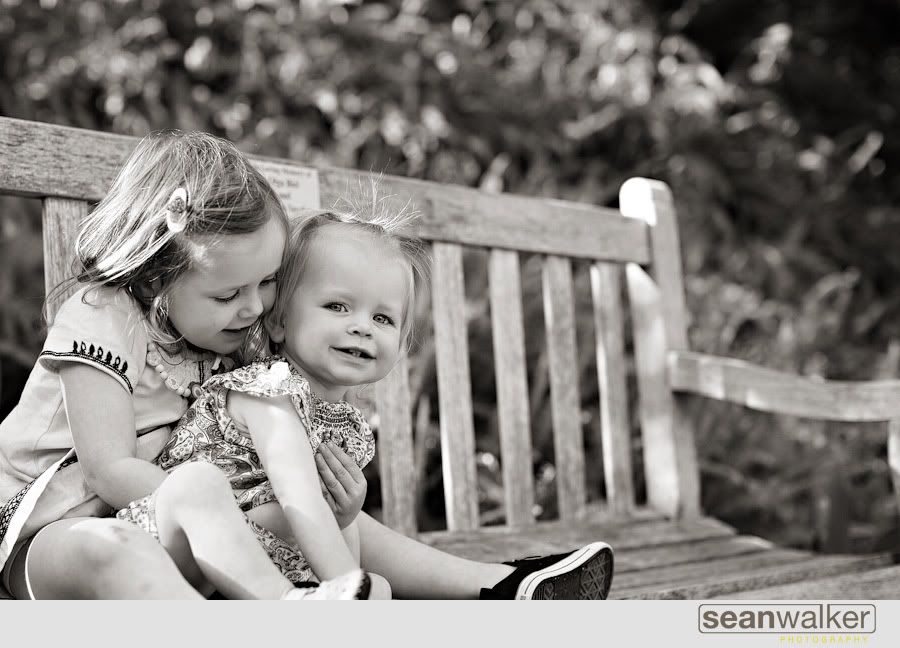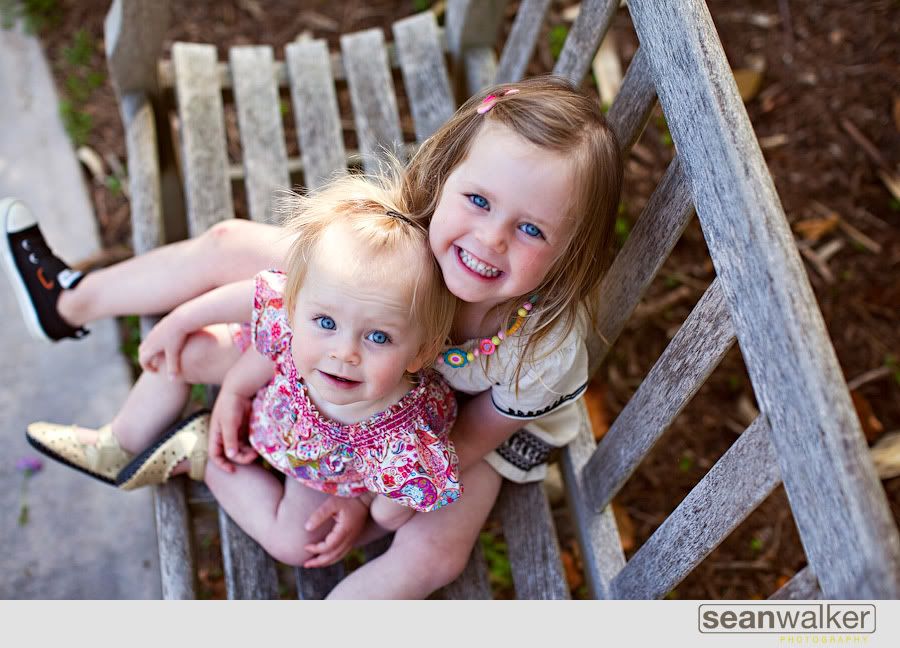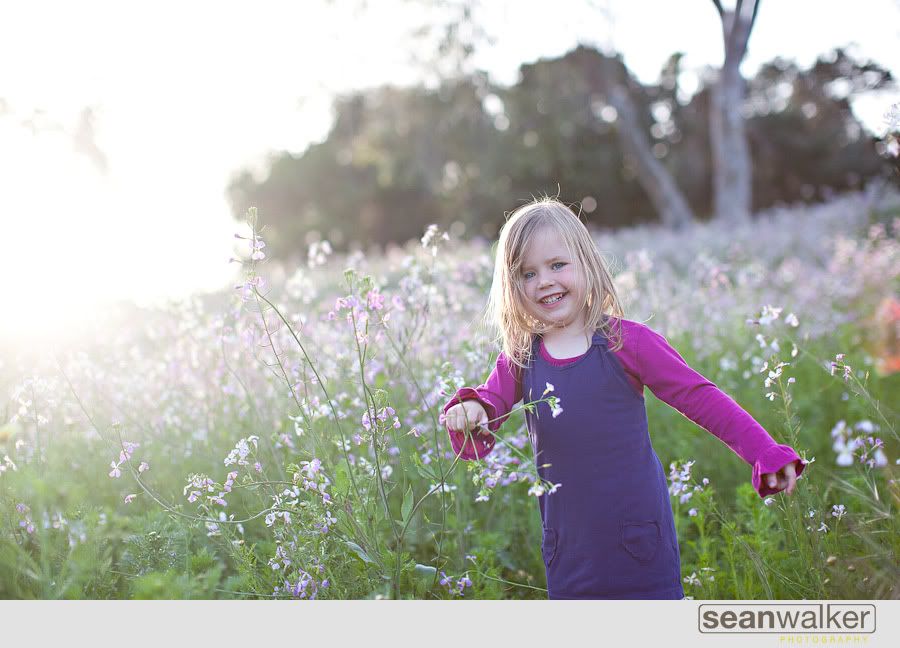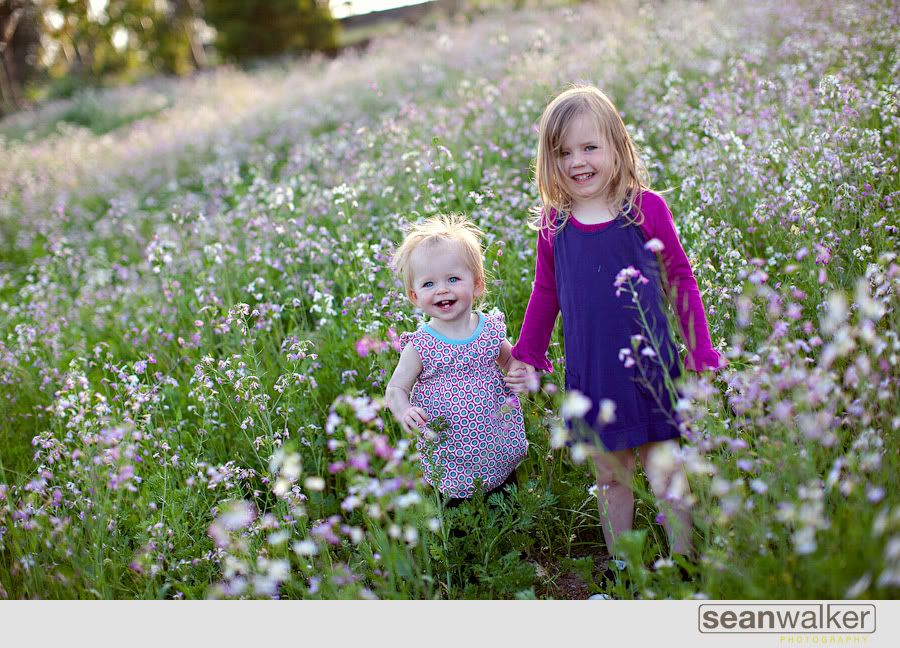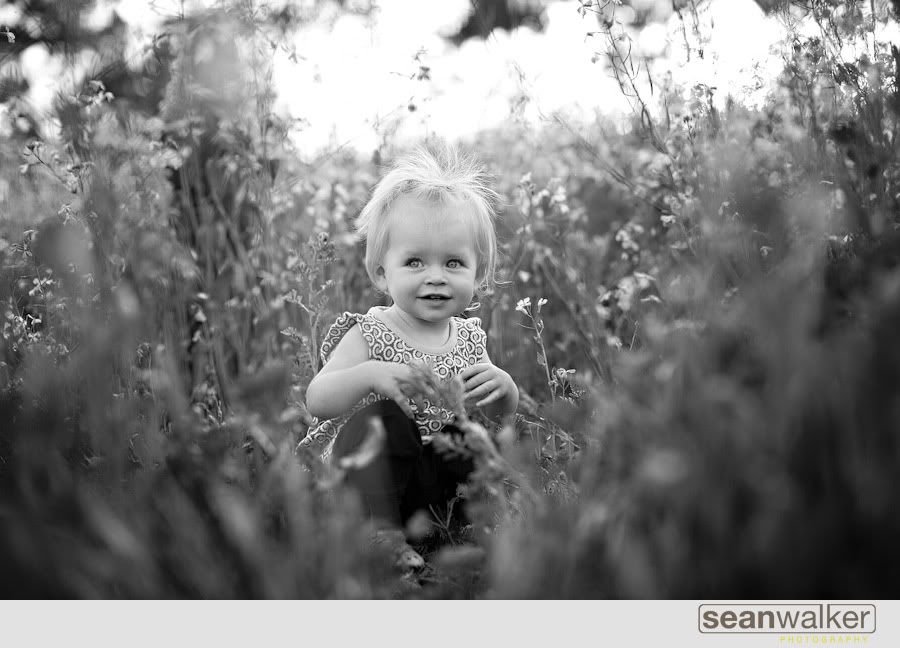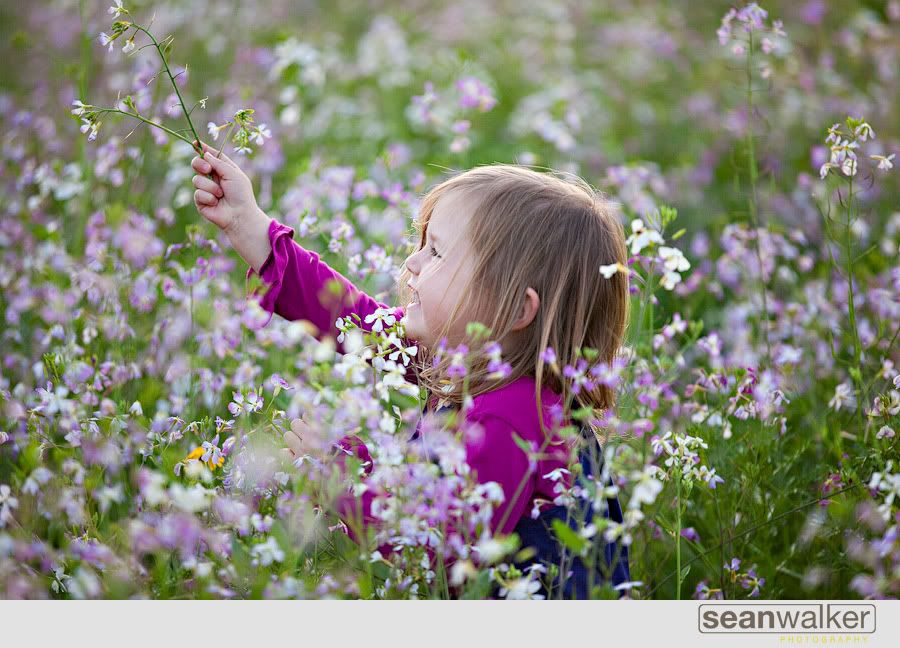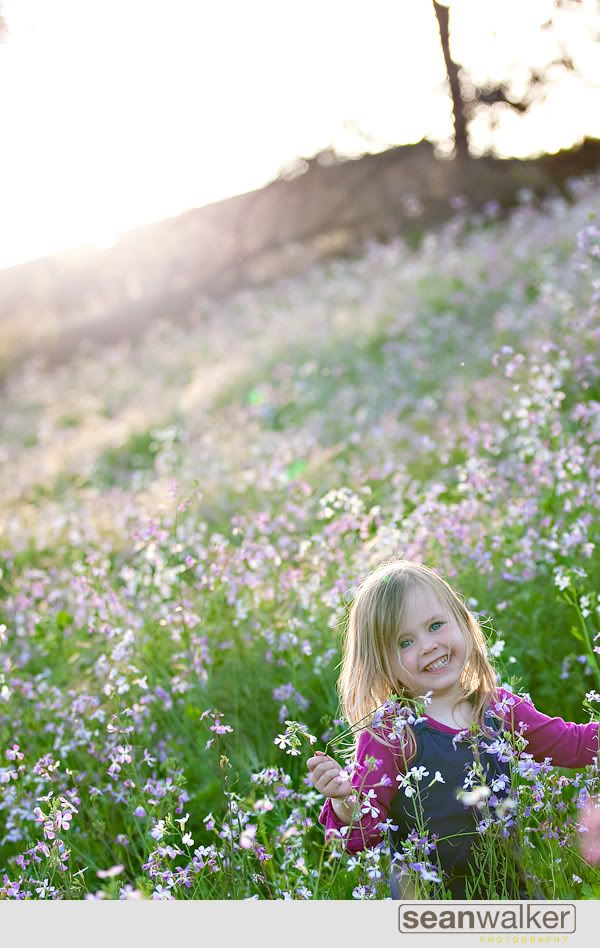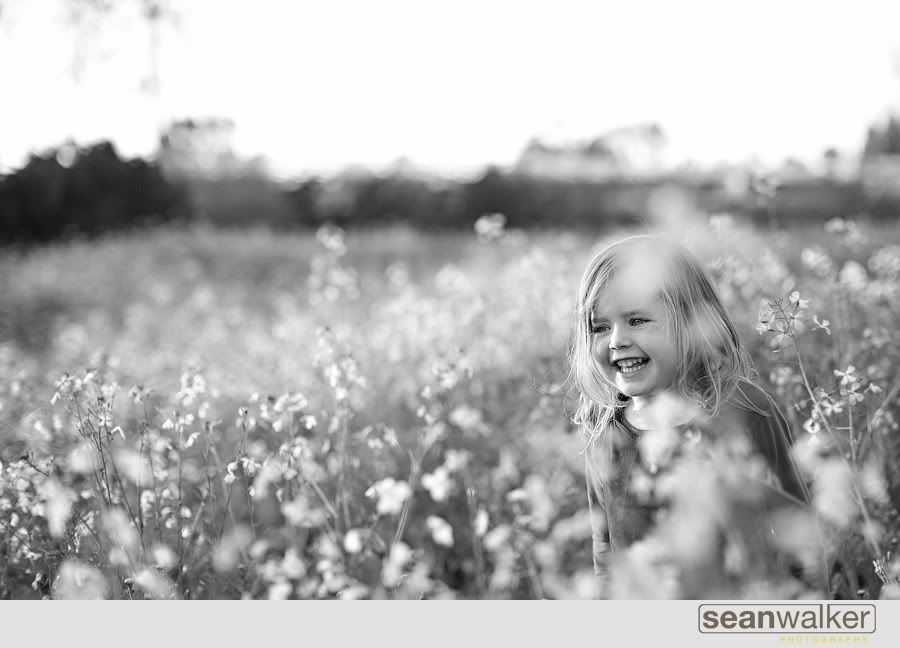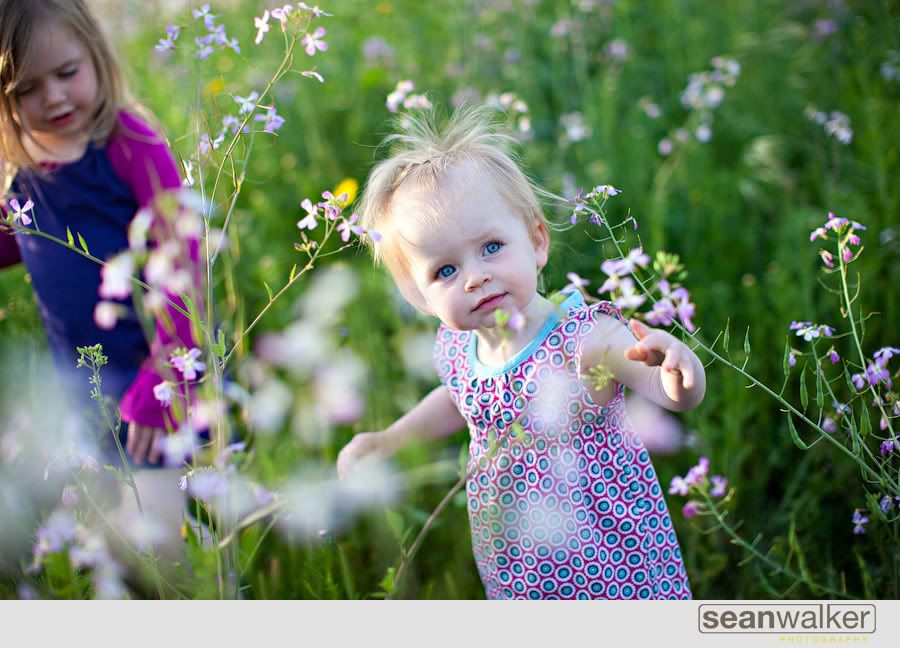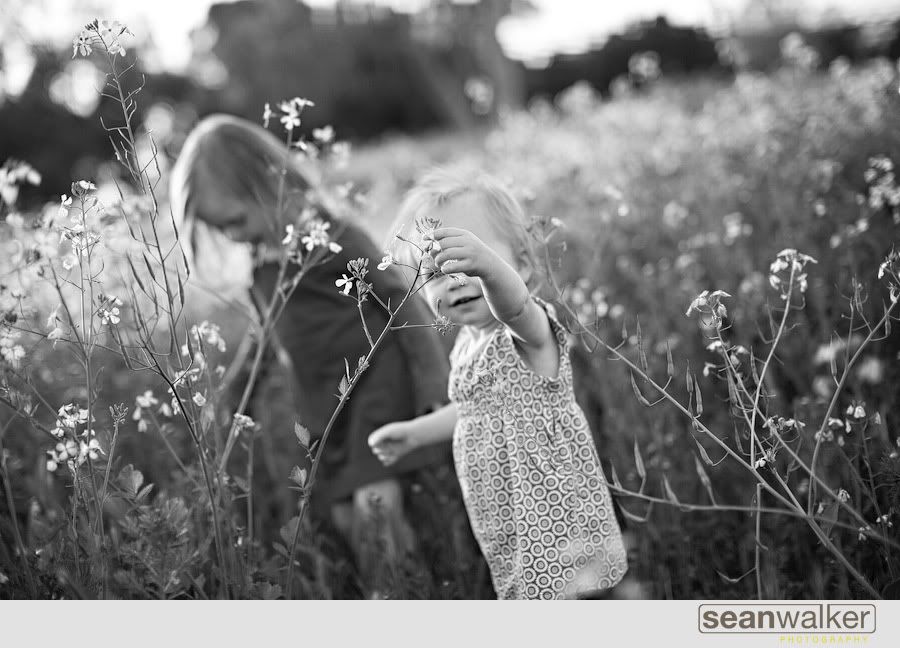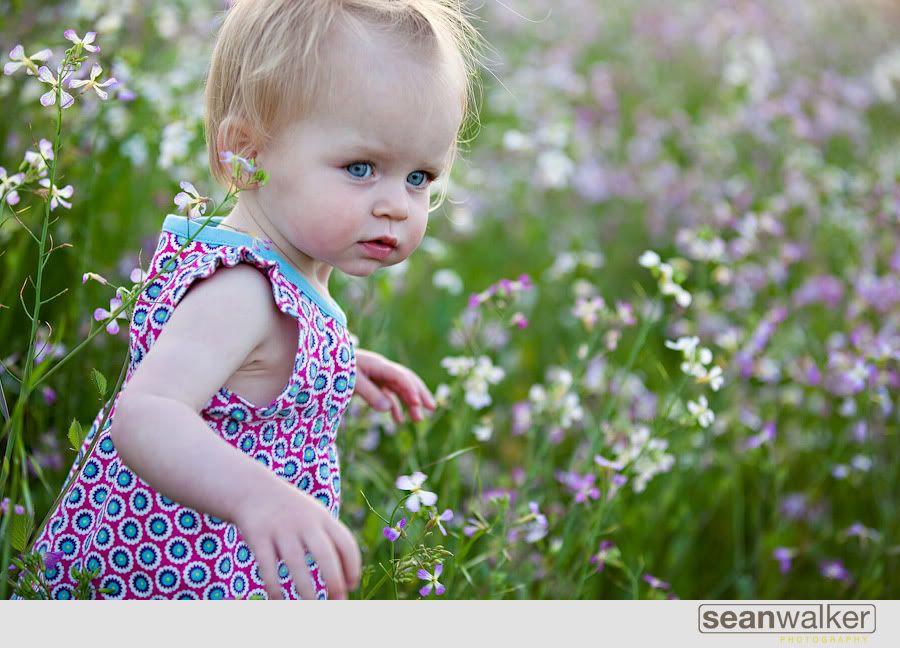 Yesterday we had the honor of being the bride and groom for Jessica Claire's photography workshop. One of the funnest parts for me, was getting my hair and makeup done. The girls from 1011 makeup were so fun and personable. They made me feel super comfortable and beautiful. Sean came in as I was finishing up getting ready and took a couple quick shots. It was so exciting seeing his reaction of me all dolled up and in my wedding dress again. After we were all ready, we headed over to a beautiful park decorated by the amazing Courtney Toney of Joyful Weddings and Events. Courtney's design was clean, crisp and modern using black and white with pops of tourquoise accents. Karrie Pyke of Posh-Paperie designed all the paper details and Carissa from JL Designs helped with the design as well as all the flowers. Melody from Sweet and Saucy was there too with her incredible dessert table. Everything was adorable! It was so fun to be a part of a shoot that was so different than our own wedding and yet got to re-inact all those special moments of the day. I felt like I was getting married to Sean all over again! I had butterflies all day. Overall we had a blast and hope to receive many photos from all the photographers that shot yesterday, so that we can post more of the day. Thank you again to all the vendors that made this shoot possible. It was a blast being a part of such an incredible day!
– Brianne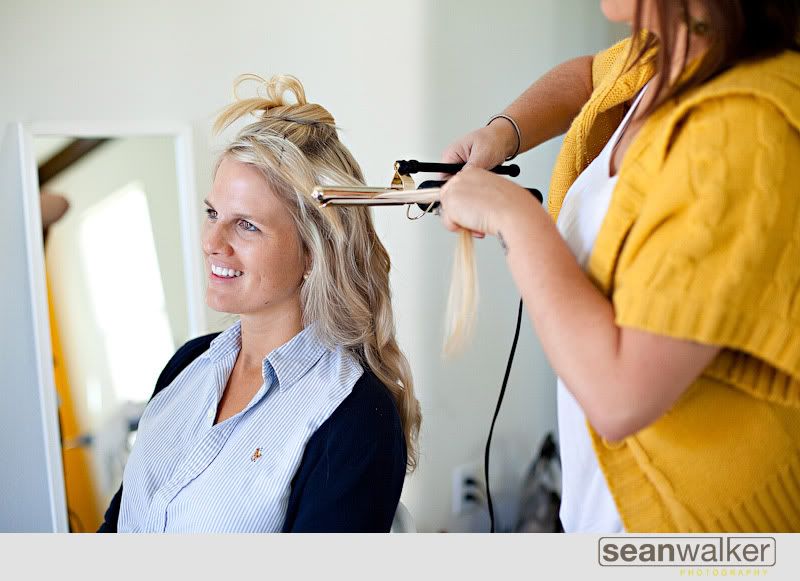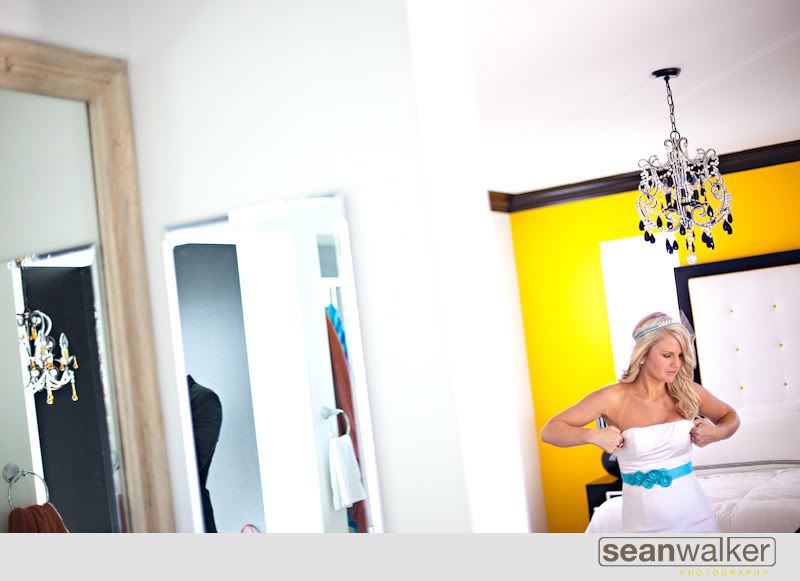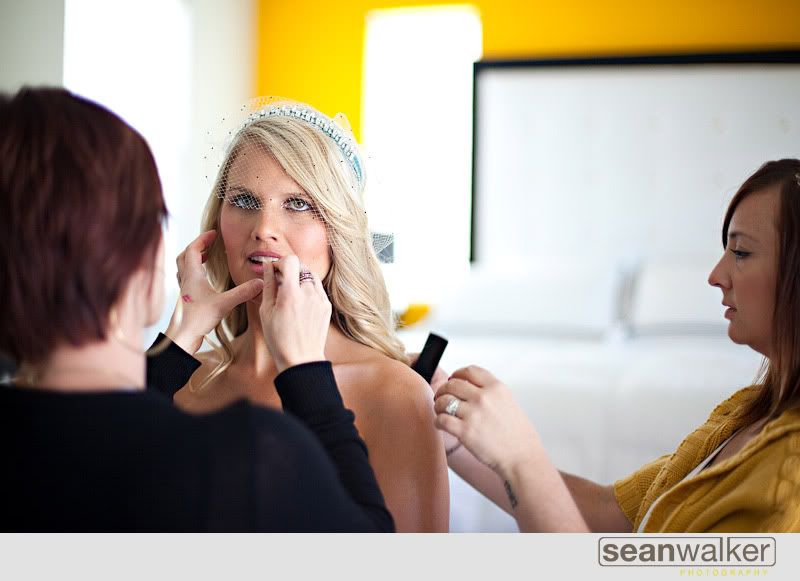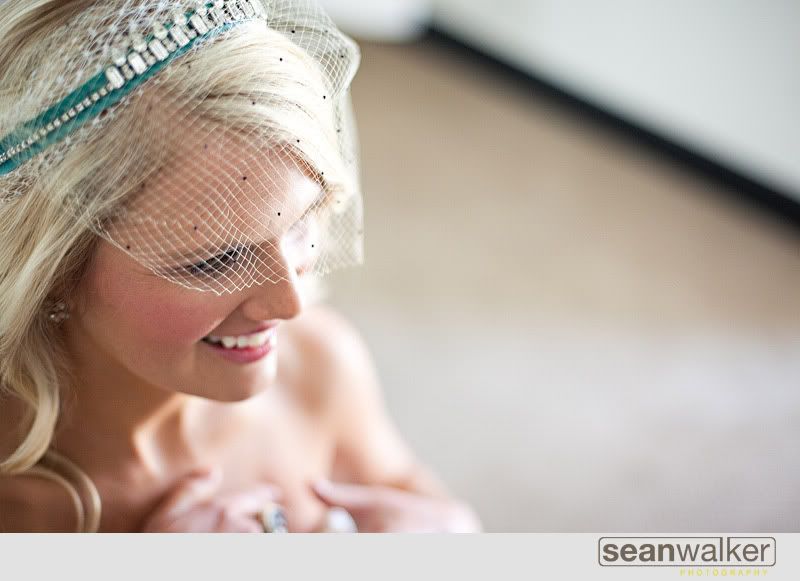 Last August I got to do my first baby shoot of a little guy by the name of Ozzie (check out that shoot HERE). At the time he was a tiny little 5 month old who could hardly muster enough strength to crawl. I never realized how fast babies grow and develop until I got together with The Leighton's again to take pictures of Ozzie, who just recently turned one. In 7 quick months Ozzie had sprouted into a little man who was eager to venture all over Old Poway Park where we did the shoot.
As was the case with the last "year old" child I worked with, Ozzie was far more interested in exploring the park than in getting some pictures taken. The tough part is, the second you pull them away from what they are engaged with their world seems to fall apart and continues to until they can resume what they were doing. I have learned that it is best to let children of this age roam at their will and just chase them around while clicking away on the camera. I generally end up with hundreds of pictures from these types of shoots, with most of them not being usable. But within the batch come some amazing candid shots that no photographer could have staged. It's capturing those type of shots that always keeps me on my toes.
Thanks so much Matt, Kimmy and Hillarry for letting me be able to capture Ozzie growing up. I can wait to see how much he will have changed the next time we get together for another shoot.
I hope you enjoy the little preview of his session. Be sure to let me know what you think of the shoot and which one you like the most. It always helps me learn/grow as a photographer when I get feedback.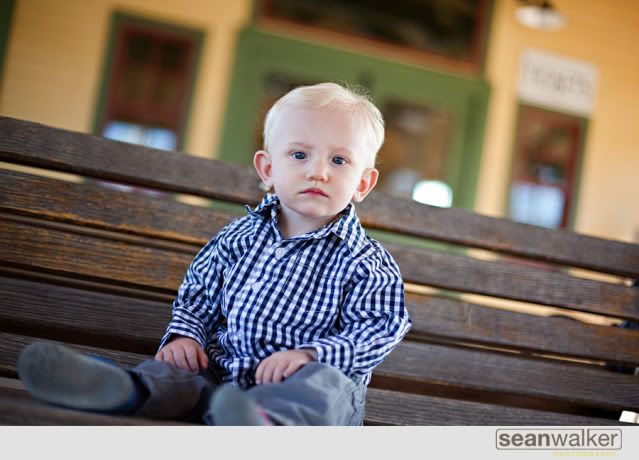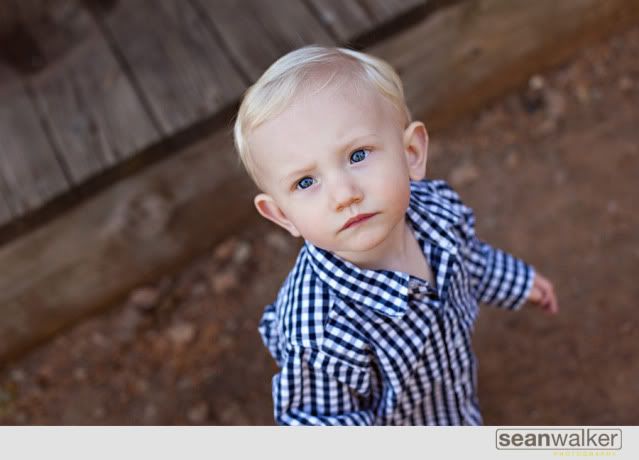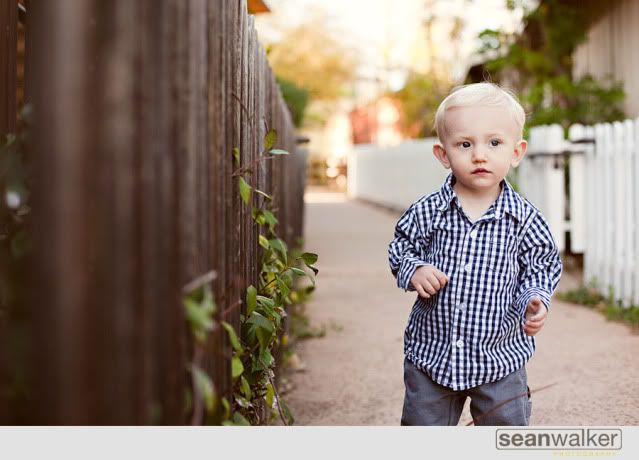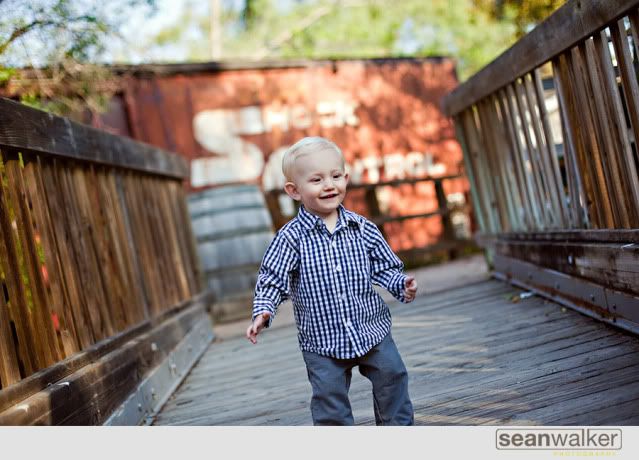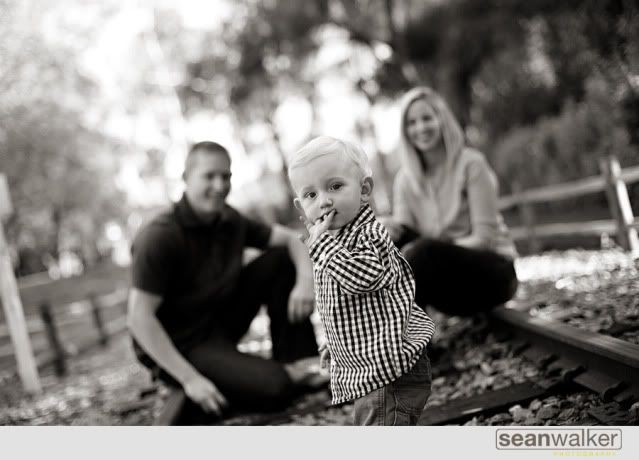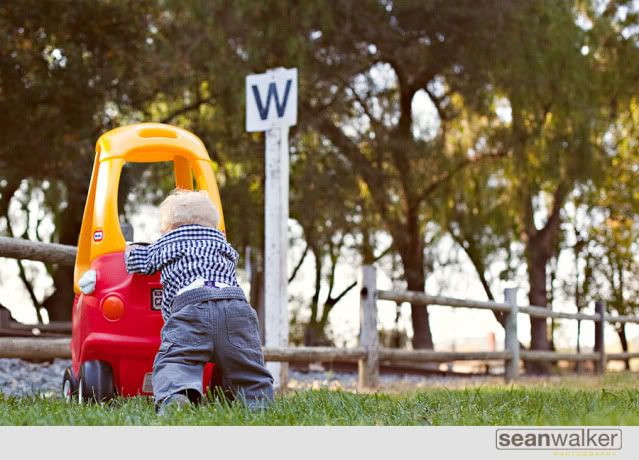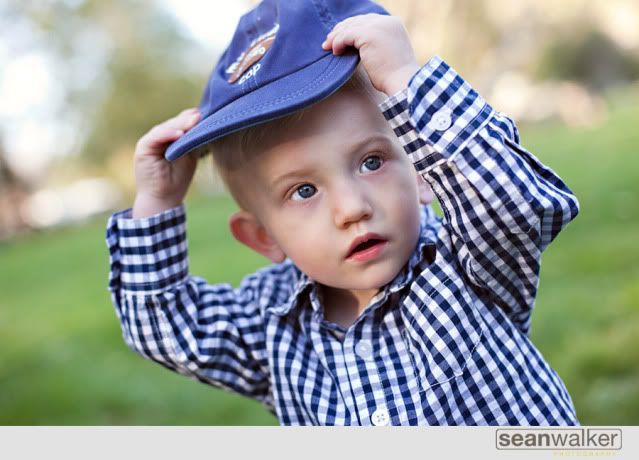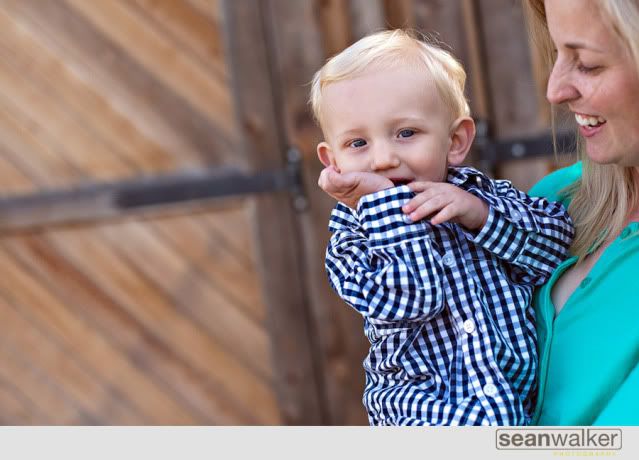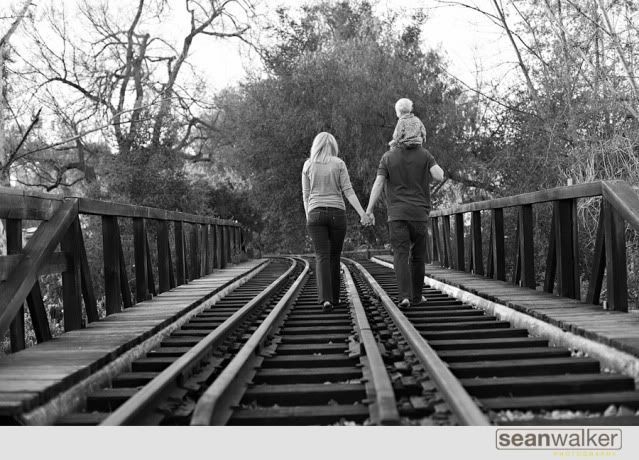 We had such a blast shooting Krisie and Chris last weekend at Balboa Island. If you haven't been to Balboa Island, you must go. It is such a fun community of shops, cute restaurants and quaint boutiques. If you have a sweet tooth you must get a Balboa Bar. Its vanilla ice cream on a popsicle stick dipped in chocolate and then covered in sprinkles, oreos, heath or whatever you want. I wouldn't let Sean leave without buying me one! TO DIE FOR! Sean and I enjoyed the day walking around in the sunshine and eating lunch on a boat dock.
Later in the afternoon we met up with Krisie and Chris to do their engagement photos. They were a bit timid at first but it didn't take them long to loosen up and truly enjoy the day. Krisis and Chris have been dating for nine years. They both attended college at U of A and when Chris moved in next to Krisie and all her friends, they began to hang out a lot with one another. Chris knew that he was falling fast for Krisie when he couldn't imagine doing anything without her and constantly wanted to be with her.
They continued to date and Krisie patiently waited for Chris to propose. He surprised her on her birthday with an adorable date that included a bike ride on their new beach cruisers along the Santa Monica bluffs concluding with a picnic. He set out their food and things and then began telling her how much he loved her and asked her to be his wife!
Their love for each other is apparent in every picture. We love how when Chris looks Krisie, her whole face lights up. We are so excited to shoot their wedding in May at the La Quinta in Palm Desert.
After the shoot we enjoyed getting to know them more over a drink at a local bar. It was so fun to just sit down and talk to them about them and learn more about who they are. Thank you again for letting us be a part of your exciting day. We hope you enjoy a preview of your engagement photos.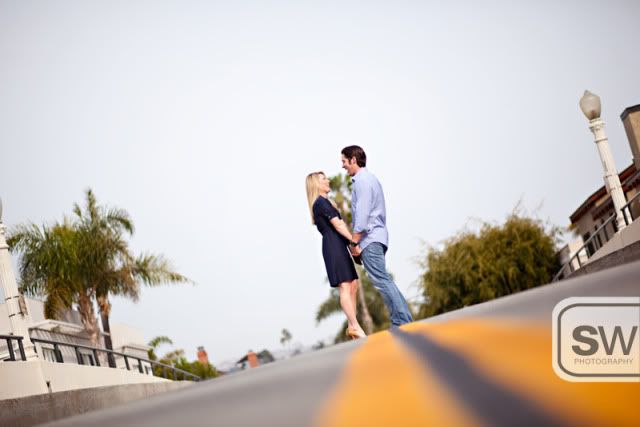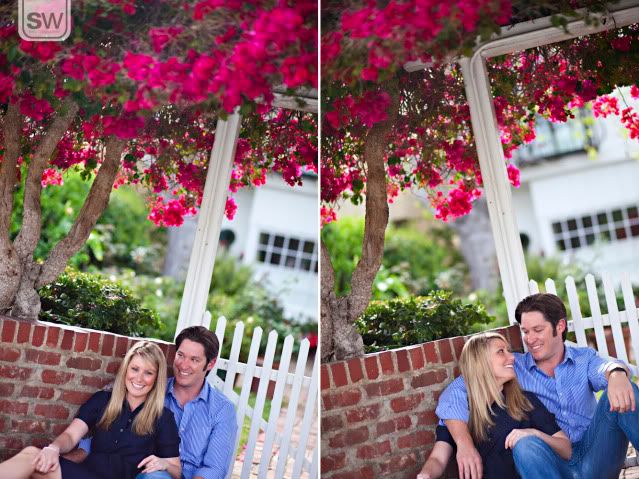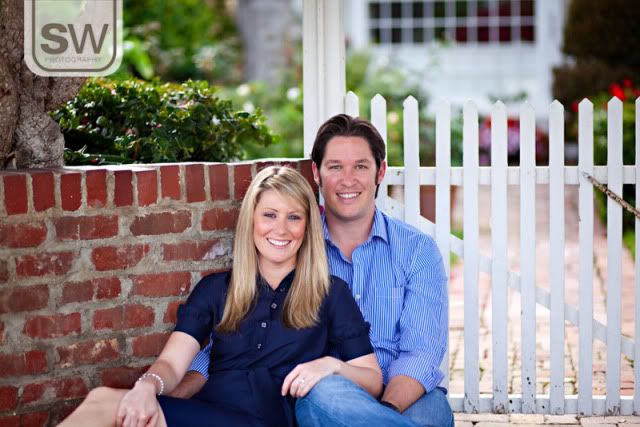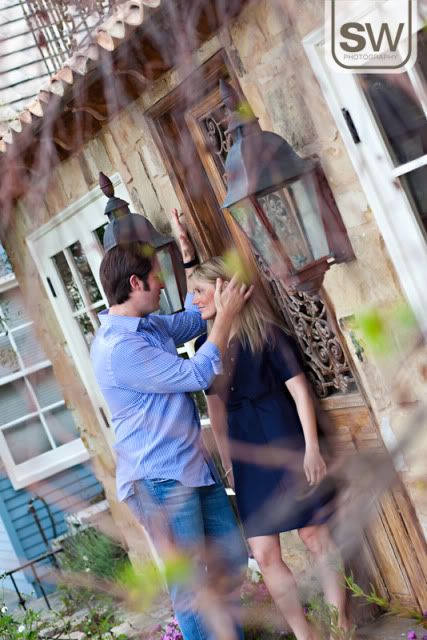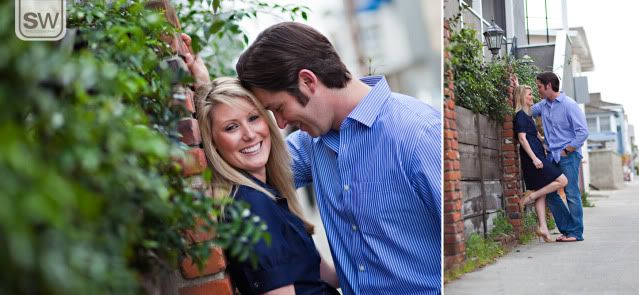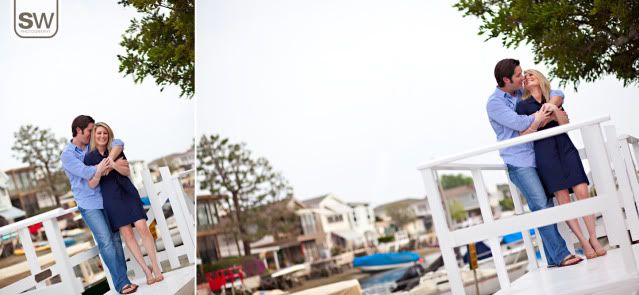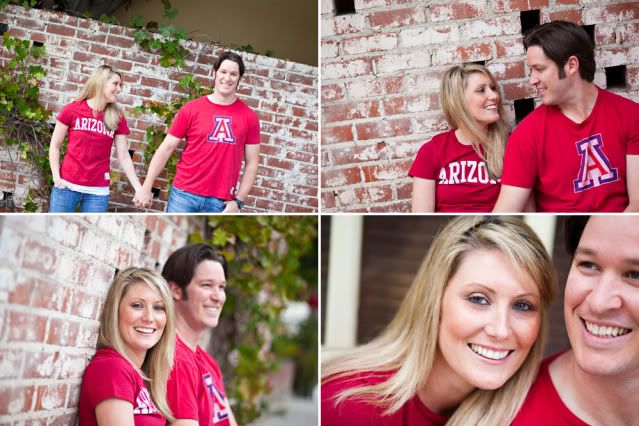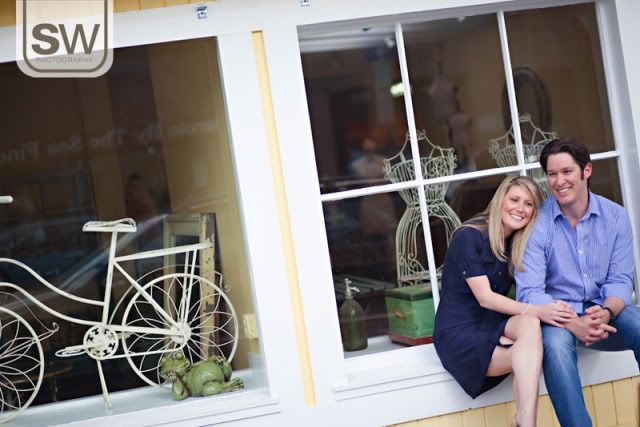 I am sure we all know somebody that serves in the US military. But I don't think we give them enough credit for all that they do for our country every single day. As some of you know, I love taking pictures for military families because I feel it is important to share their story to remind us of the sacrifice that takes place not only in distant regions of the world, but right here at home.
I want you guys to meet my friends Josh and Lauren. Josh and Lauren are getting married in July and I am so excited I get to be there to capture their big day.
Immediately when I met them, I knew we would hit it off because their outlook on life was so optimistic and inspiring. This is the first "Free Military Shoot" that I have done as an engagment shoot. It opened my eyes to the reality of all the new challenges and changes they will have to face in a few short months as their relationship grows from dating to marriage. Here is a little of their story…
"It has always been my desire to be in the military. Though I graduated from high school with a 4.22 GPA and scored reasonably high on the SAT's, it has always been my desire to serve my country. Before I pursued my higher education, I wanted to immerse myself in what it meant to earn the title United States Marine. My grandfather was a 30 year Marine, working his way from E1/Private to O5 Lt. Col.Whenever I visited my grandparent's house, or they visited ours, I listened to the amazing stories that my grandfather had to tell of his military career.My grandfather landed on Guadalcanal, Tarawa, and Saipan and earned the Navy Cross as a Platoon Sergeant on Saipan on June 24, 1944.My grandfather's devotion and passion for the Marine Corps inspired me to want to be a Marine.
My father also had a great deal of influence on my career path.My dad believed that discipline, respect, and hard work were very important aspects in life, and he instilled these virtues in me with sound reasoning and instruction, practical application (attention to detail in my chores), and through observation and debriefing (telling me what I did exceptionally, and what I did wrong).I was raised with a solid set of core values from my Christian beliefs instilled by my parents and church, and through my father's guidance in my household duties and in school.From everything that I had formally known, the Marine Corps offered the most difficult basic training of all of the military branches; so I thought it would be the best test for the virtues that I had developed."
In all, Josh has served for the Marine Corps (R) for the past 6 years with one, six month tour to Iraq. As a reserve, Josh is in the process of graduating from SDSU and upon completion he willingly will go on to Officer Candidate School in Quantico, VA.
Lauren will admit that she isn't fully prepared for what life will be like as a military wife, but at the same time she exudes such an optimism for the road that lies ahead. I feel this speaks so deeply of confidence she has in Josh and their relationship. When I asked them what it was about their love for each other that will help give you strength during the toughest challenges you may face as a military couple Lauren spoke about their friendship that serves as their core foundation.
"Josh and I have known each other since elementary school. When we started dating, we already had such a strong foundation to build on being that we already knew each other. That foundation will help us as we face tough challenges together. Long before we fell in love, we were friends. When Josh was deployed to Iraq, I was there on base the day he left. I still am unsure what led me to go that day, but I know God's hand was on this decision preparing me for life as a military wife. While Josh was deployed, we exchanged emails and I sent him multiple packages filled with yummy goodies. Josh and I both have a strong faith, both in our religion and each other. We know things will not always be easy, but we trust in each other and know that we have a God that will hold together the love that we have for each other."
Aren't they AMAZING? I have had a great time getting to know them and have been inspired by their relationship. Getting to take their engagement pictures was an added bonus.