This afternoon I was published on a very popular wedding blog: Style Me Pretty. It was such an honor to work with Couture Events for Sharon and Casey's wedding. It was an amazing day and I will be posting more about the wedding later today. I am so pumped to be a part of the wedding business and I find it so exciting to have been highlighted on Style Me Pretty for my second time!!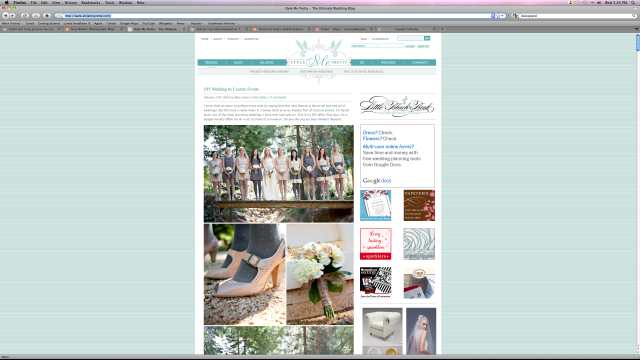 A few weeks ago I had the opportunity to meet a little cutie named Lily. She is the daughter of my friend Brooke who I have known since Elementary school. Brooke and her husband Matt now live back in Indiana where I bet they currently wish they were still on the west coast avoiding all the snow storms! While Brooke was out visiting she wanted to get some pictures taken of Lily. For as cute a Lily is, this was one of my toughest shoots. Whenever working with children you kinda have to let them do what they want to make sure you don't start having tears streaming down their face. Lily was on a mission while we at the park, which made it tough to keep her seated for more than a few seconds and she was always headed in the opposite direction from the camera. As soon as she saw the swing set, all attention was focused on getting to the playground. Through it all I think we still ended up with some great shots. Brooke and Matt, it was so great getting to meet your precious daughter.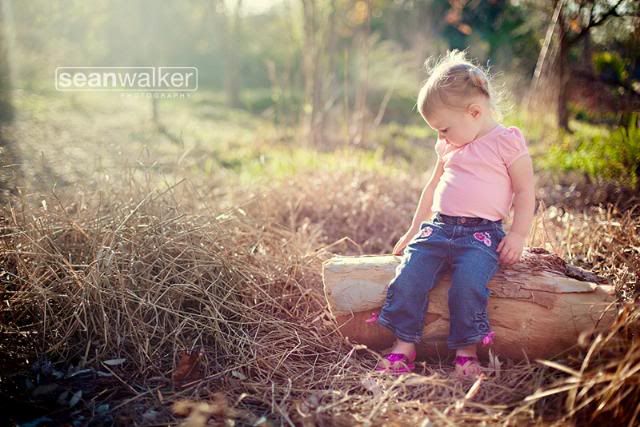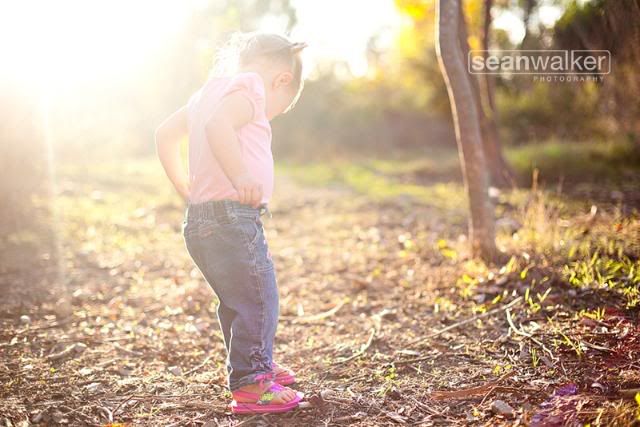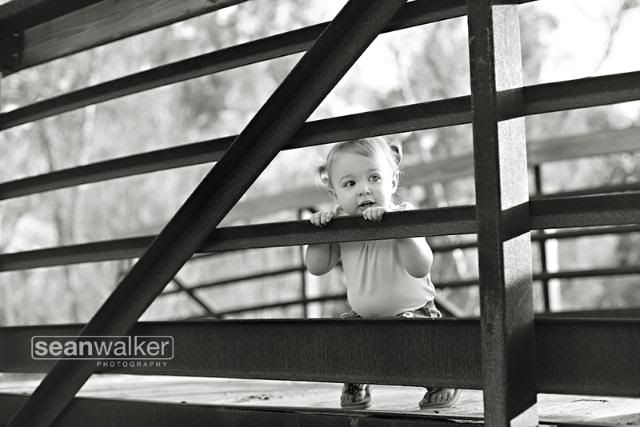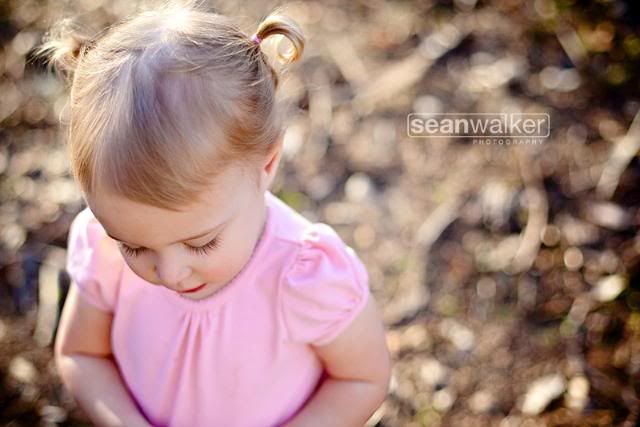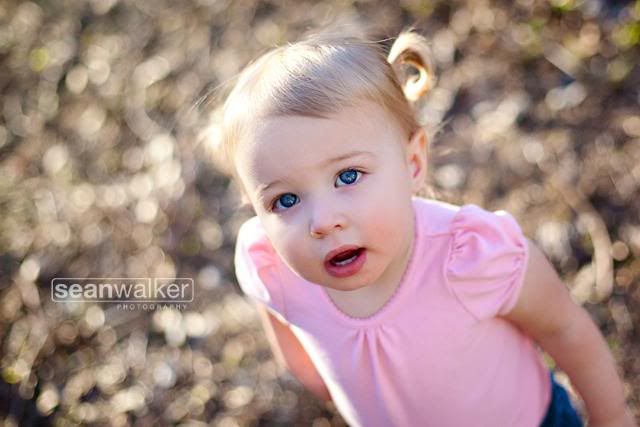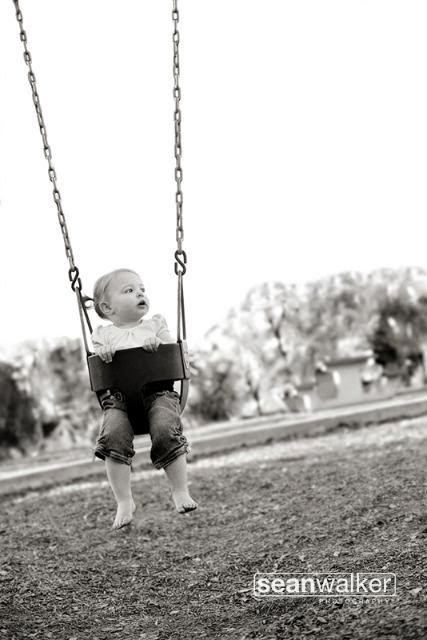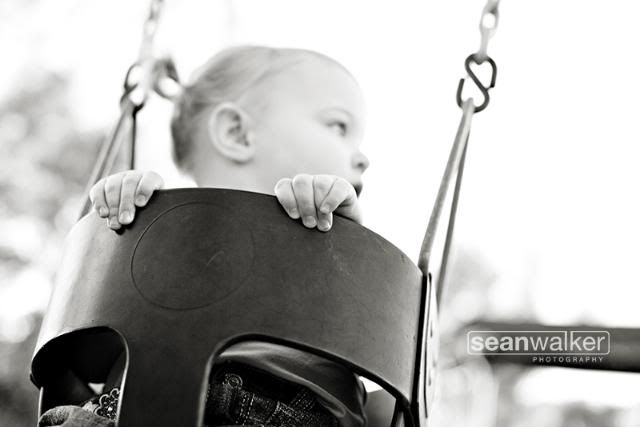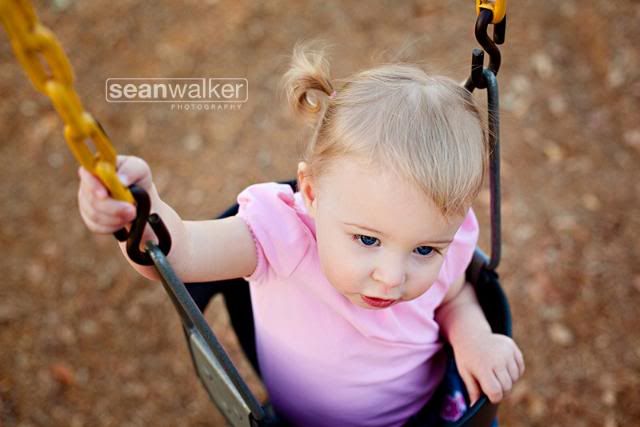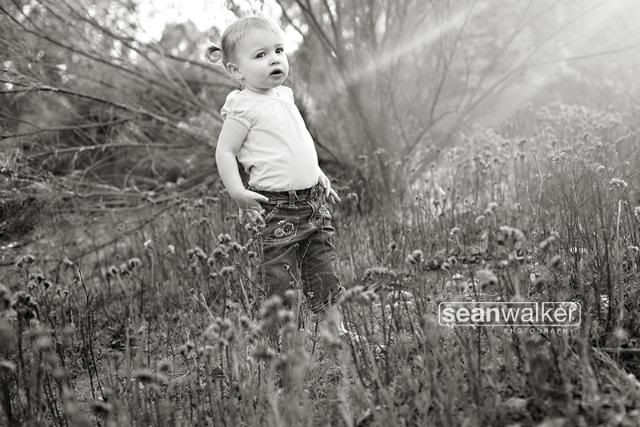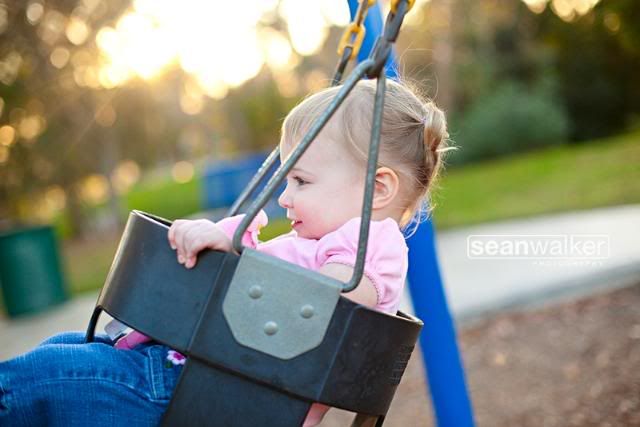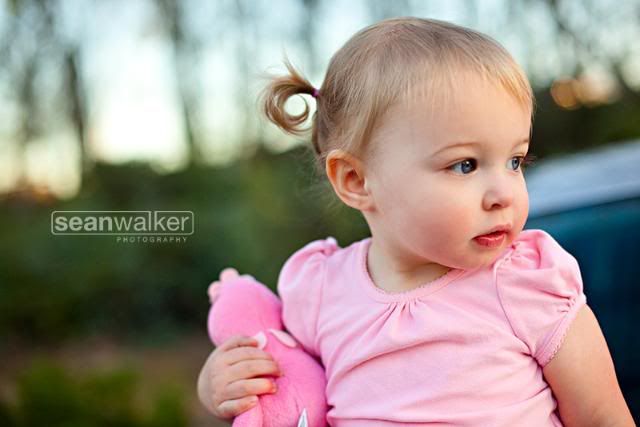 Back in October some of you might have read about the military family Brianne and I met at the pumpkin patch while in Texas finishing up school. Meeting Nancy and her boys inspired me to use my photography to tell the stories of those who have loved ones deployed overseas. As a result, I offered a FREE Military Session so families were able to send professional pictures to their loved ones. In doing this, I not only wanted to show my appreciation for the service of our troops, but I also wanted to highlight the families of these soldiers who have to fight a much different battle back home.
Shortly after posting about the "Free Military Session" I received my first inquiry from a young woman whose husband was being deployed in November. Just recently I was able to meet Tara and her precious 4 month old, Tighe, to take some pictures to send off to her husband, Tim. Tim is currently serving as a Marine Helicopter Crew Chief stationed in Afghanistan. During our time together we were not only able to capture some awesome shots, but we were able to talk about what life has been like for her as a military wife. In the past 16 months The Eustace's have experienced some of life's greatest joys in marriage and giving birth to their first son. They have also been dealt some of life's toughest challenges as Tim was deployed 6 weeks after Tighe was born.
I put together a questionnaire for Tara to help me gain a little more insight into her life so that I could reference it while writing this blog. Some of her responses touched me so much that I had to just put them verbatim. Here are some of the Q&A's:
Q: Biggest challenges you face with spouse deployed?
A: Wow, this is a hard one! I would have to say raising our son. Not that it is too hard, or that I don't have help because I have a great family that helps me everyday. But that I don't get to share the firsts with him. Everyday Tighe learns, or does something new and I wish that Tim could be here with me to watch him grow. Another challenge is taking on all of the "manly" duties. Tim can fix anything so I always took for granted how nice it was to have him around when ever anything went wrong. But now when the washer breaks, the car is leaking, the heater stops working, or the backyard fence falls down, I can't run to him to fix everything. And everything I have listed has happened since he has left.
Q: What do you do to help you get through the toughest/most emotional days?
A: Prayer! Without my relationship with Christ I honestly don't know how I could get through each day. Of course I have my days where I just want to break down and not do anything, but I have learned that is OK. Those days have become some of my favorite because Tighe and I wont leave the house and I will just focus on him the entire day, which always leaves me full of joy.
Q: What makes you most proud of your spouse?
A: His faith in Christ never waivers. He is honest and courageous. He is kind, loving, and generous. I love how easy it is for him to express his love for me and Tighe. He is so sincere, and thoughtful. I am proud of the sacrifices that he has made to protect our country. Tim loves America so much that he is willing to do everything he can to ensure our freedom. He is my Hero!
Tara, I am so amazed at your strength and courage during this time. It is truly a testimony of your faith. I had such a blast with you and Tighe. I look forward to meeting Tim as soon as he arrives back home!
*If anyone reading this post knows of a military family that would like to be a part of the "Free Military Session" please have them visit my website to fill out a contact form.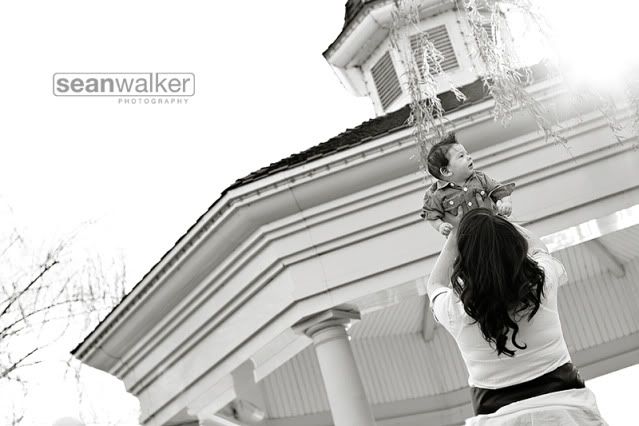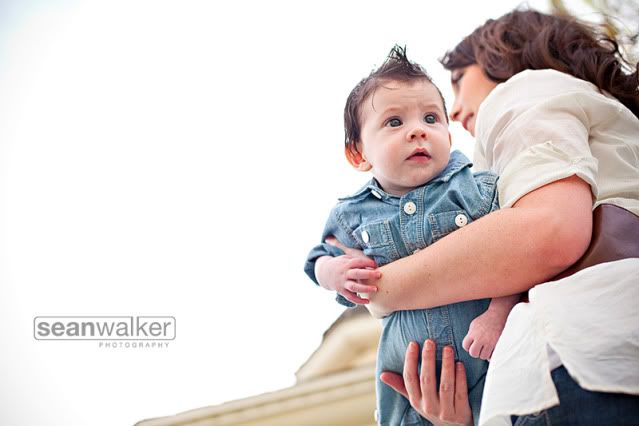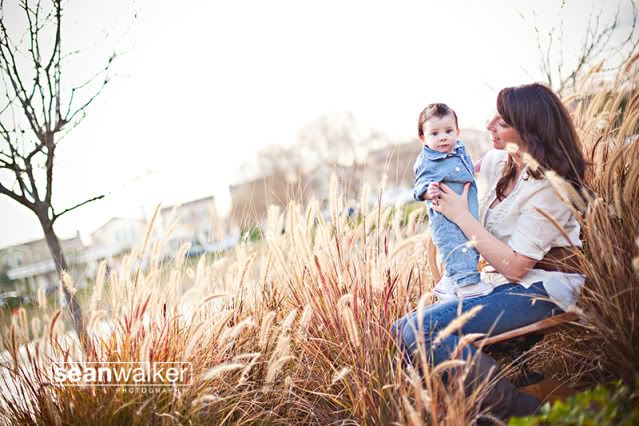 Shooting at the beach in the winter is a questionable thing to do… that is, of course, unless you live in San Diego. I couldn't believe how great the weather was for The Bradel Family shoot at Seagrove Park in Del Mar. I must admit, I was a little timid going into the shoot knowing I was working with a family of nine! The Bradel's were such a blast to work with. We had so much fun cruising throughout the park, waiting for the train to pass by, and playing down on the beach. I ended up taking so many pictures! Hope you like all the variety from the shoot.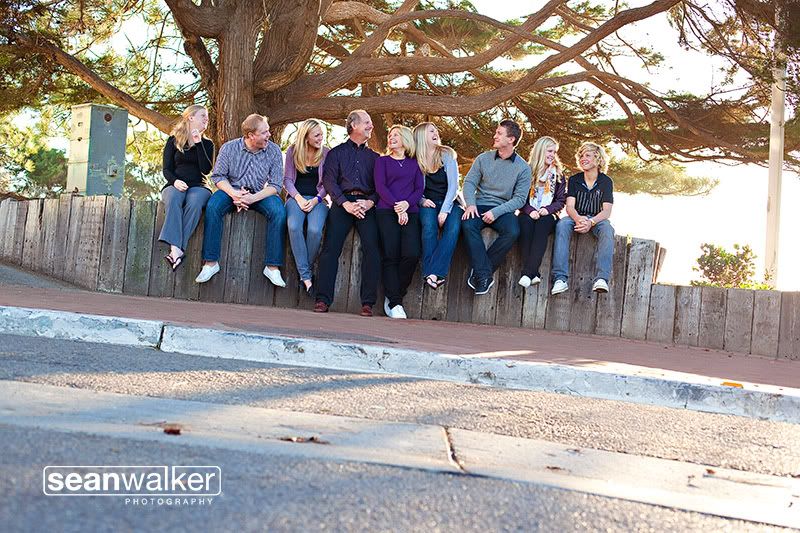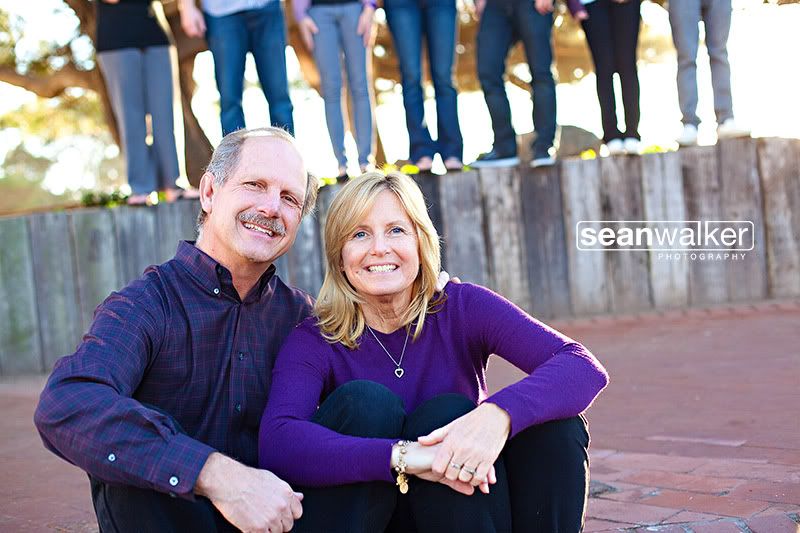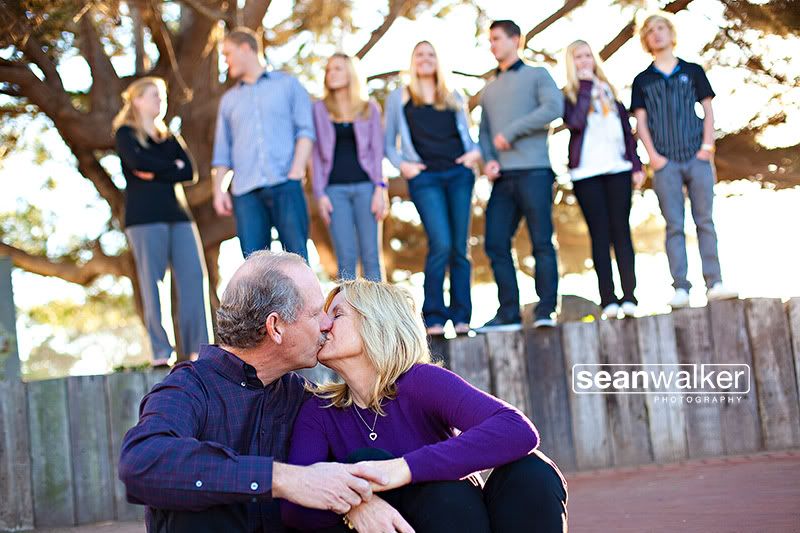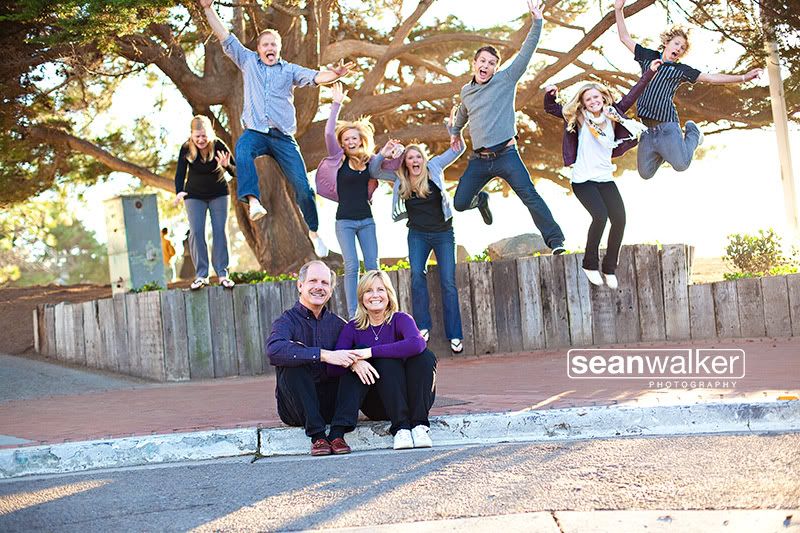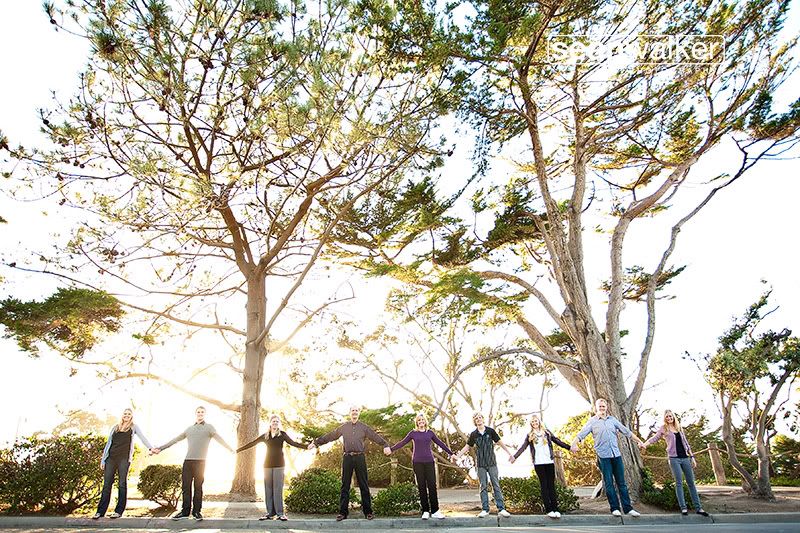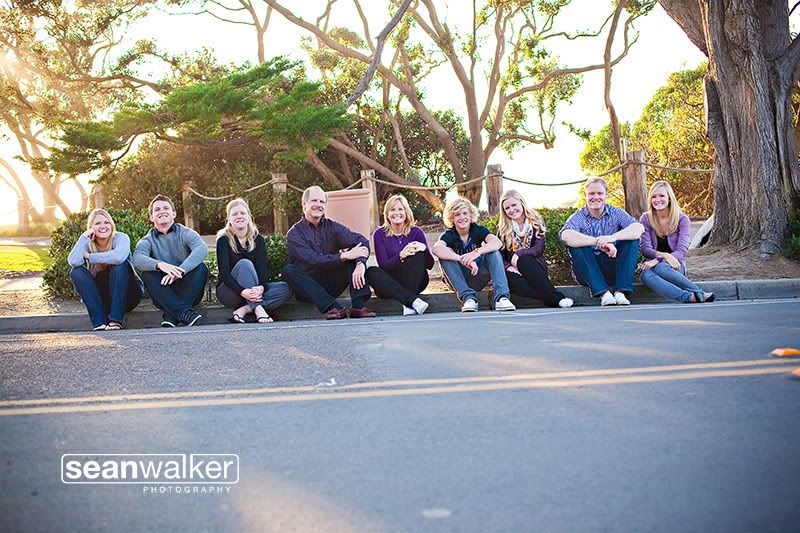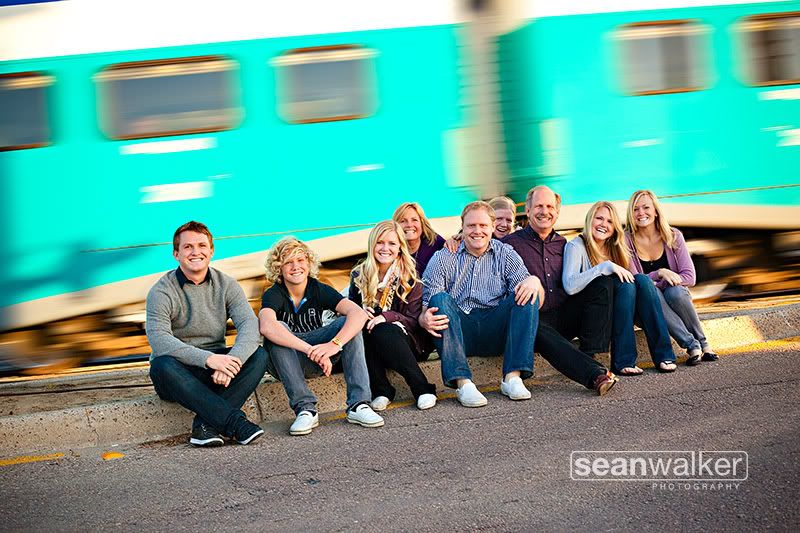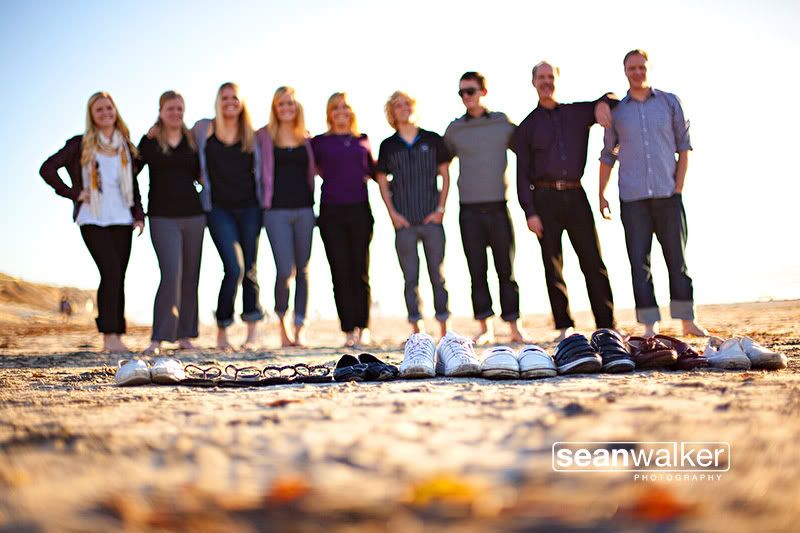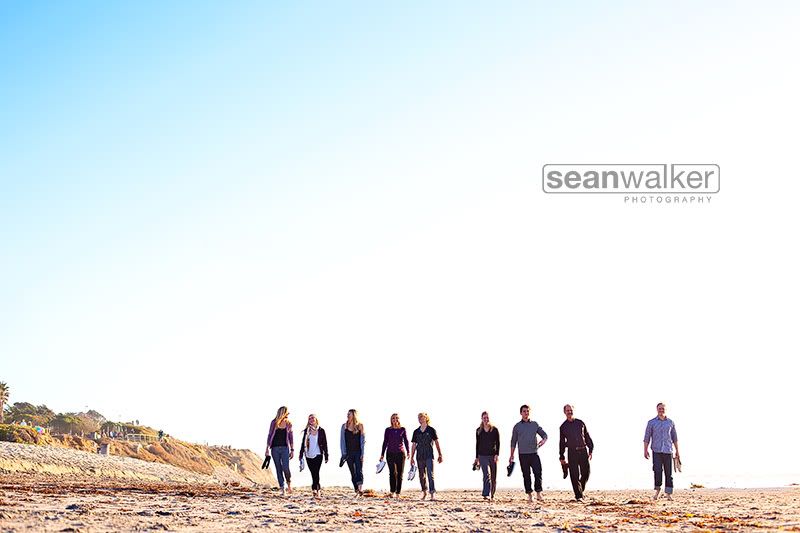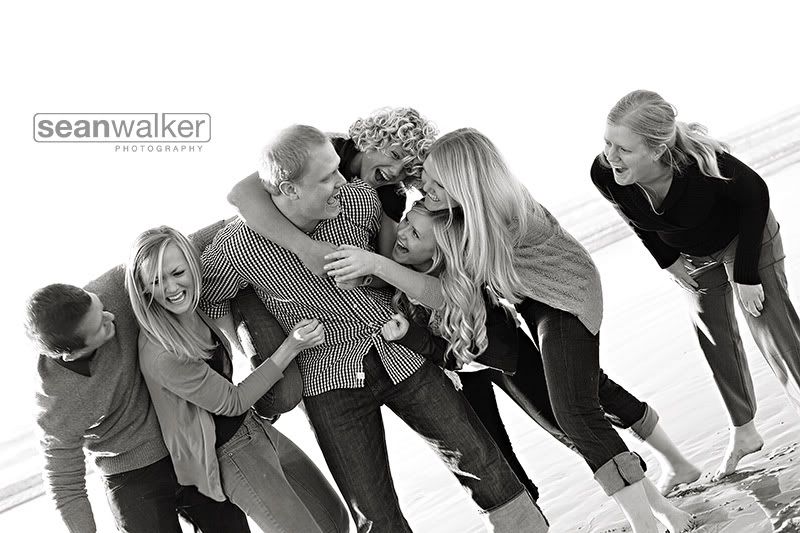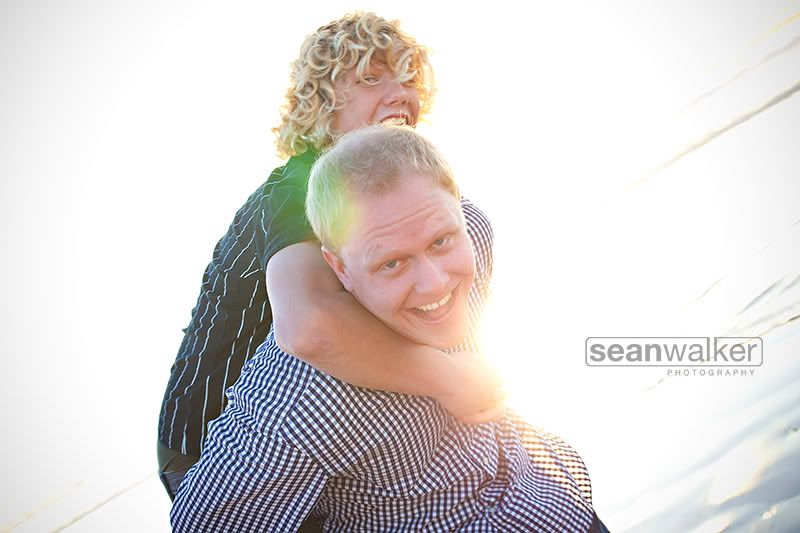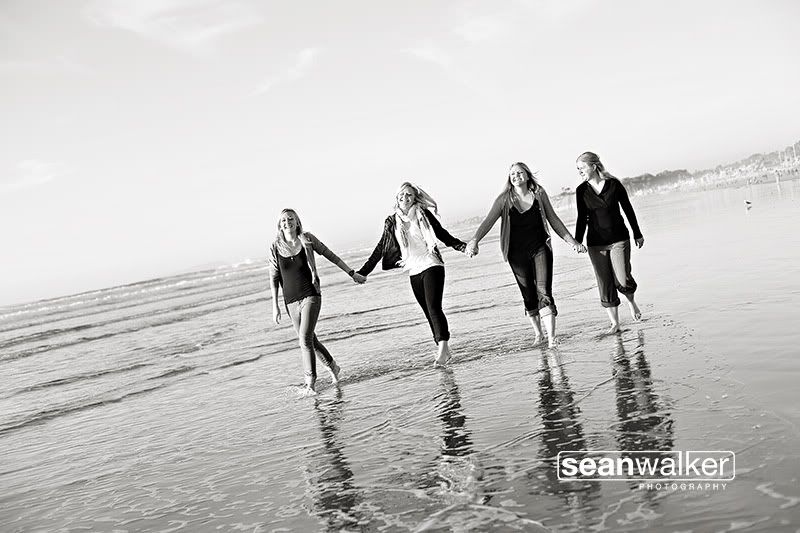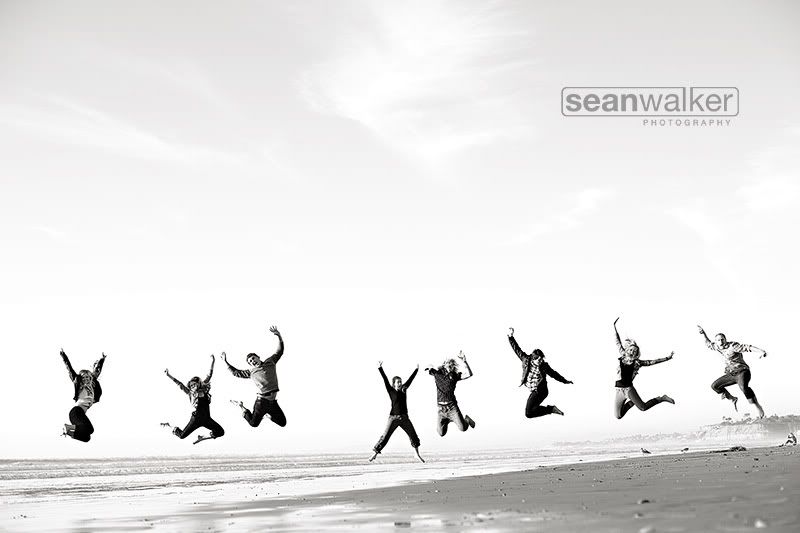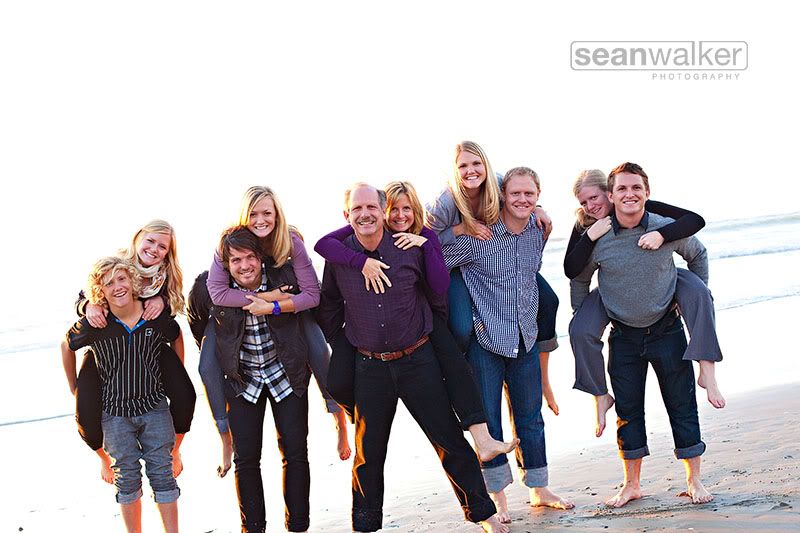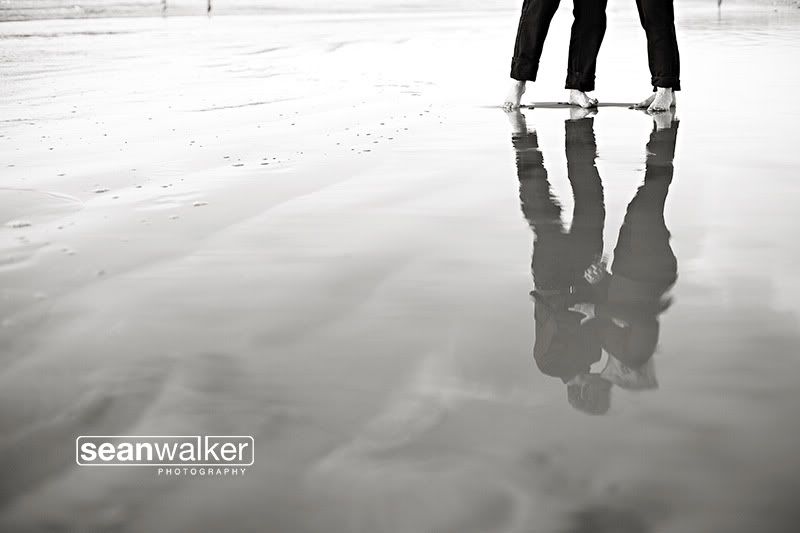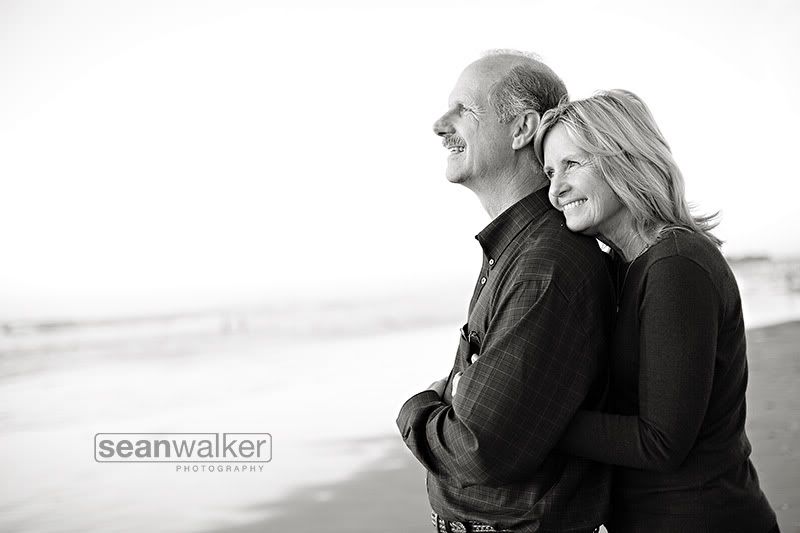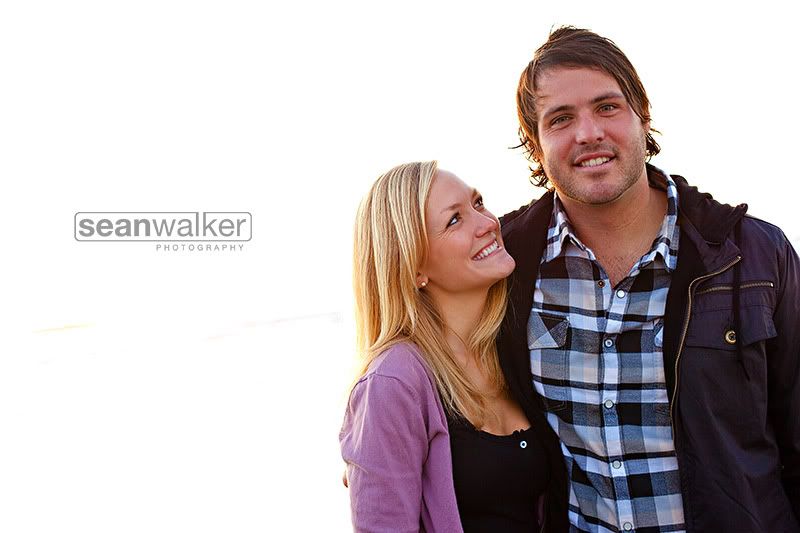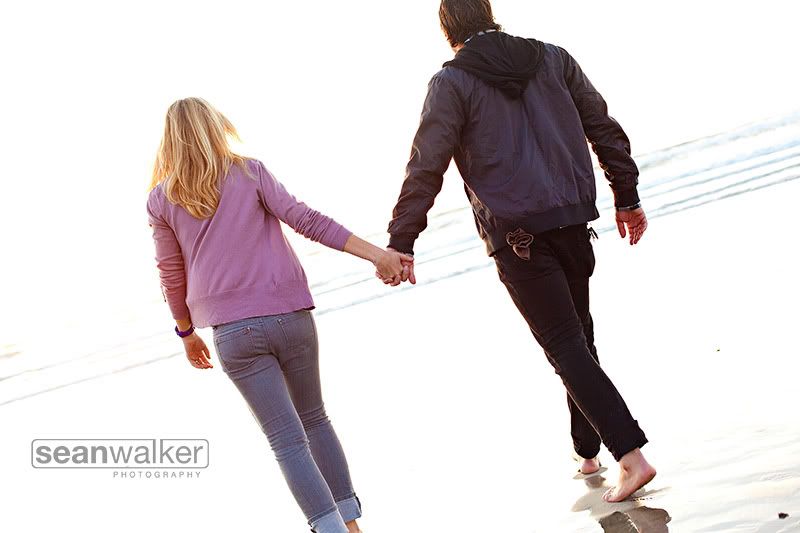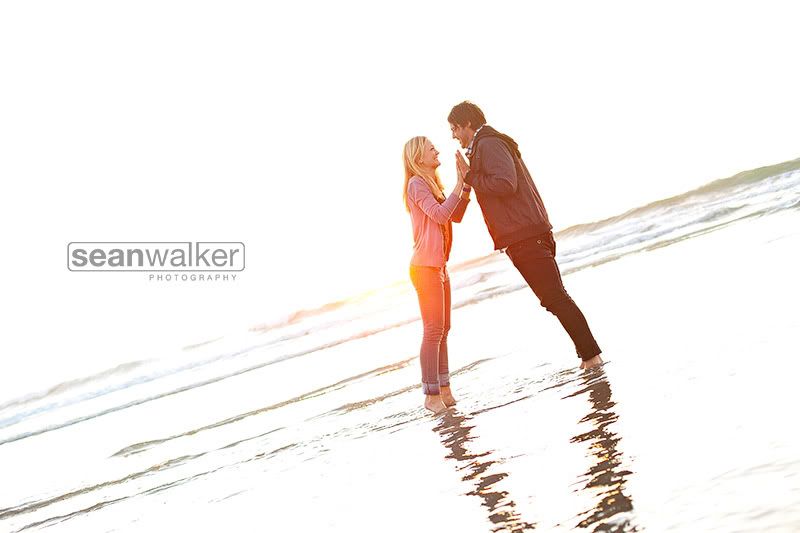 Stacy and Justin are an amazingly beautiful couple inside and out and Stacy designed a beautiful 1950's style wedding. Her classic black and white theme was gorgeous with her vintage red lipstick, chic veil and feminine pearls. She also brought some funk into it with pops of mustard yellow in the boy's ties and girls flowers and accessories. We loved the boys in suspenders and chucks. So adorable. Justin and Stacy met in college at SDSU. They had an amazing friendship before they began dating. Anyone who has met them, knows that they were created for eachother. Their faith in the Lord is incredible and alive for everyone to see. Their love for eachother sparkles in their eyes! We felt so honored to be apart of their special day. Stacy and I have been friends since college and it has been wonderful to watch her love grow for Justin.
Here is just a sneak peak of their gorgeous days at the Thursday Club, Point Loma.
We had the honor to shoot the wedding with the very talented videographer Tom O Hara from AquaVivus , if you are on the fence about budgeting for a videographer, dont think twice, Tom's work is INCREDIBLE. Please click on his business for the link.
Thank you Stacy and Justin for being amazing friends and allowing us to capture the day!