Brianne's Mother's Day Gifts
So I can't take a whole lot of credit for this video, but I can say that some of my footage made it in there! Thanks to Laren Poole, my best friend who founded a phenomenal organization called Invisible Children, who was there to capture all the details from the day and my cousin Blake and his g-friend Janelle, who pieced all the footage together. Be sure to check out their work as they are just getting started with what promises to be an amazing video production company, J and B Productions.
Another shout out to a very talented girl, whom you need to check out… Allyson Baker! Her design work is amazing. Check out her latest at Allyson Baker Designs. This amazing necklace with Reid's profile in it was at the work of her hands. Here is the link to her ETSY store if you are interested in ordering one with your special person on it.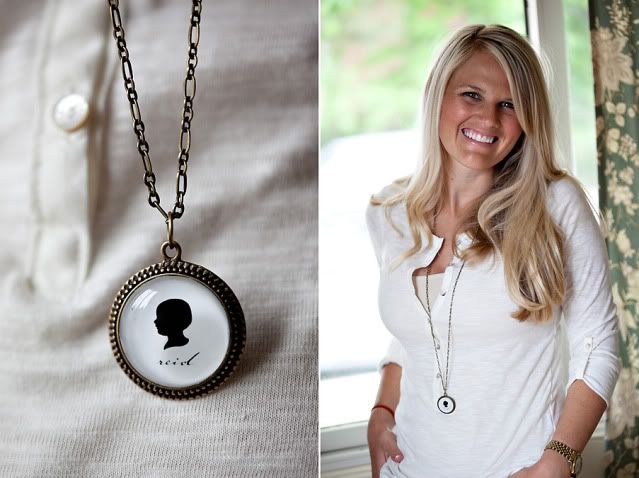 It is so amazing being surrounded by such talented people!!