Halloween aka My Birthday!
I never knew I could enjoy Halloween more than I did growing up. Not only did I rake in pounds and pounds of candy, but I got birthday presents as well. Celebrating Reid's first Halloween has been the best yet! Brianne and I had a blast dressing up as a family.  Reid made the most adorable little shark. I was the shark attack victim and Brianne was my lifeguard. Here are some pictures of the festivities. First up was a little family shoot in Coronado before our friends party. Reid's cousin, Christian, has been obsessed with the Cat in the Hat. His costume was perfect. It was his idea for mom and dad to dress up like Thing 1 and Thing 2 and Thing 3 since they are expecting another boy in February.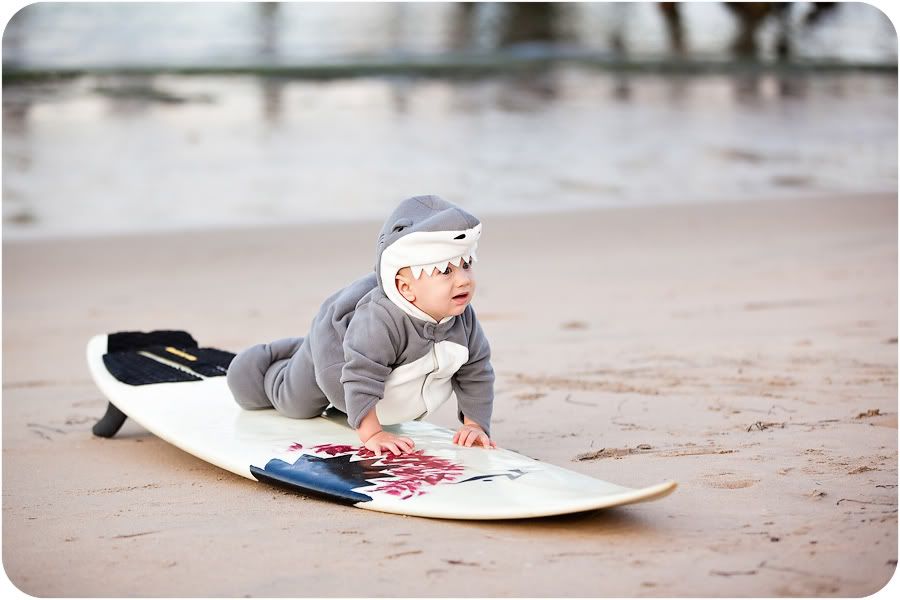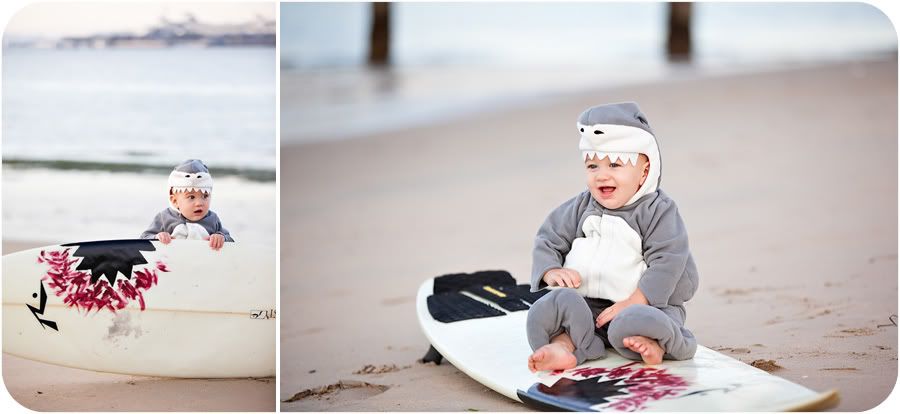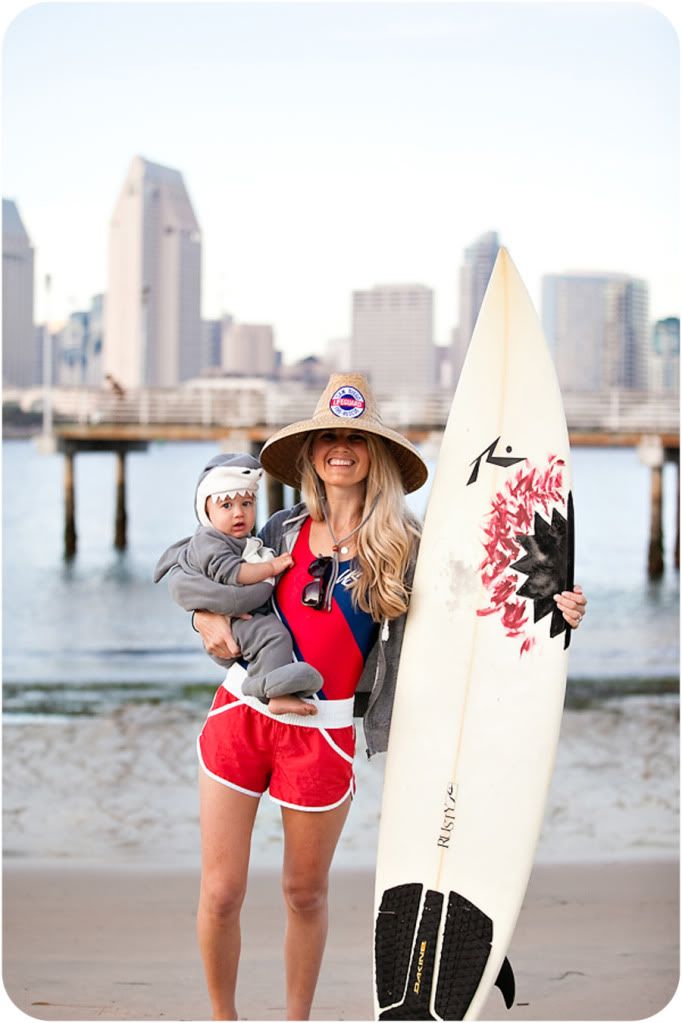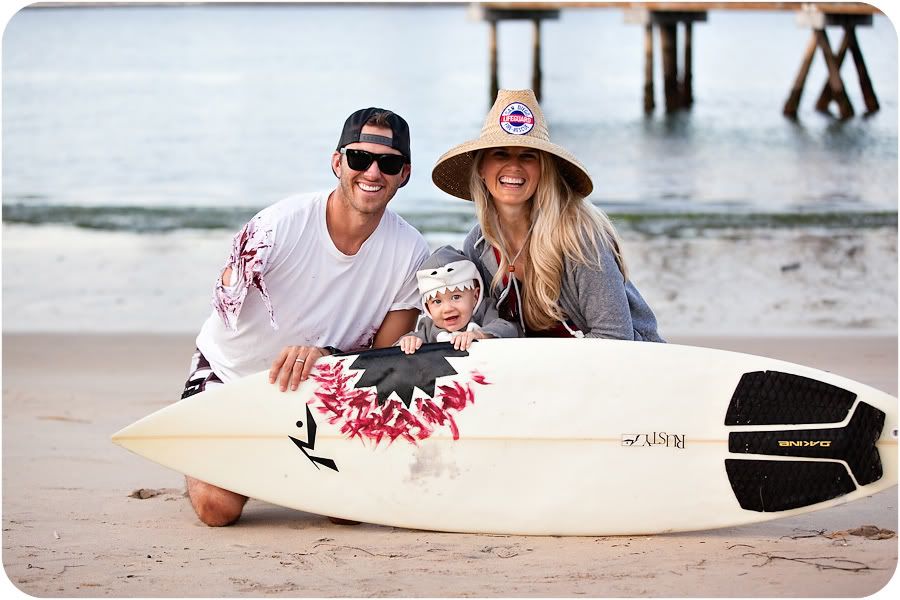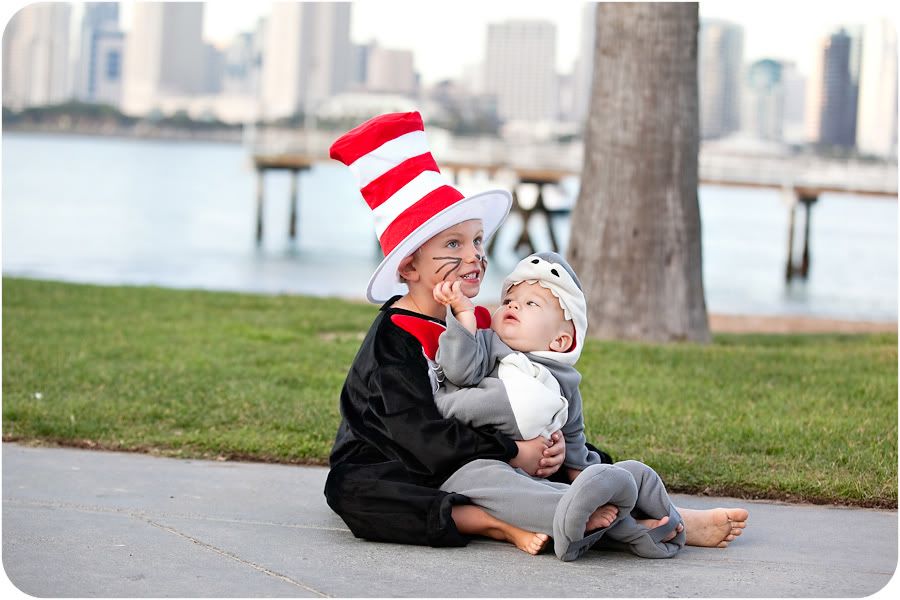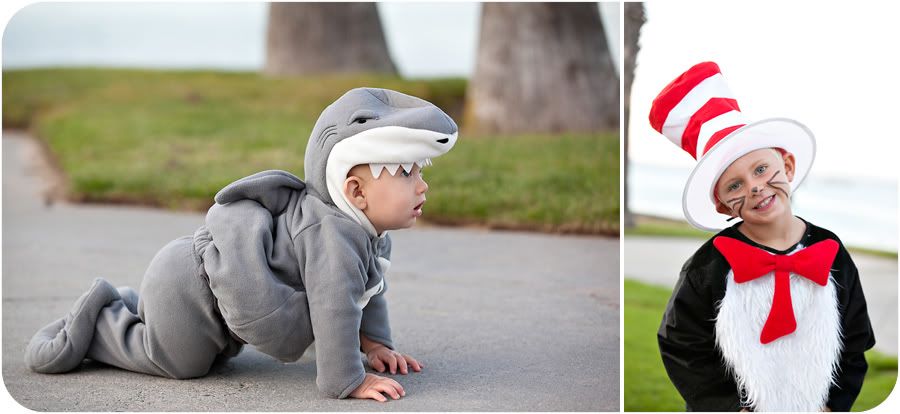 Franky made a terrifying dinosaur.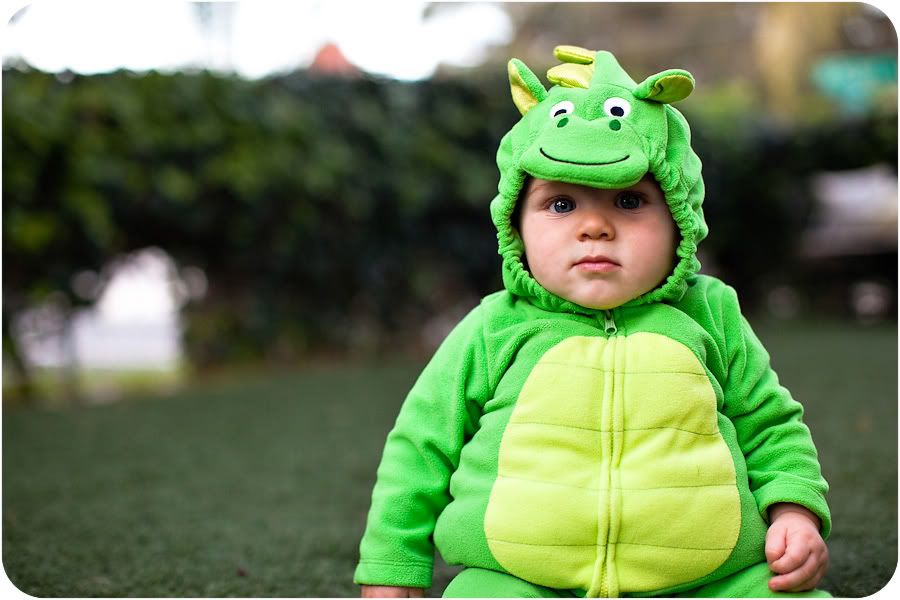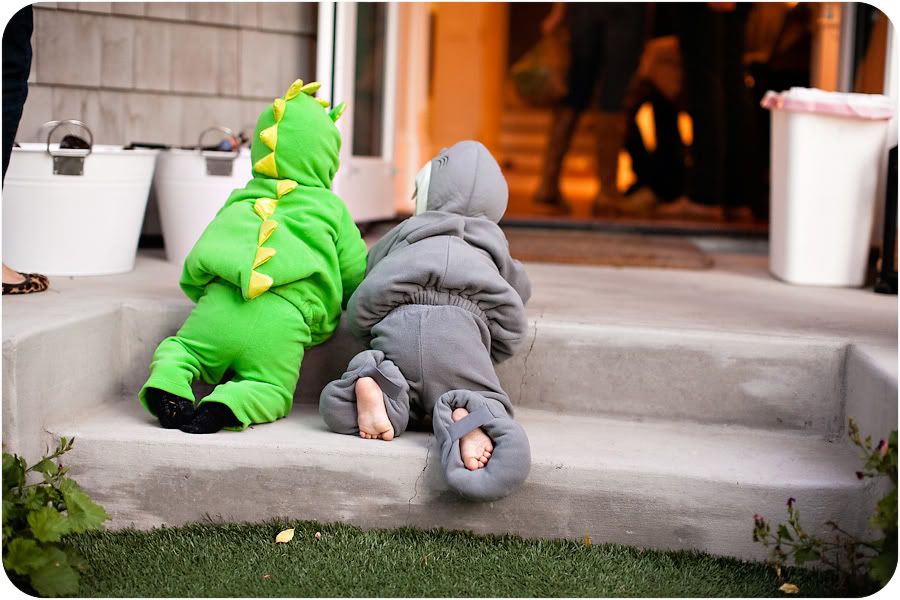 All the little ones at the Spoelman's Halloween Party